The Villages at Brunswick Forest – Family Dog Naturals
October 18, 2019
Katie McAlick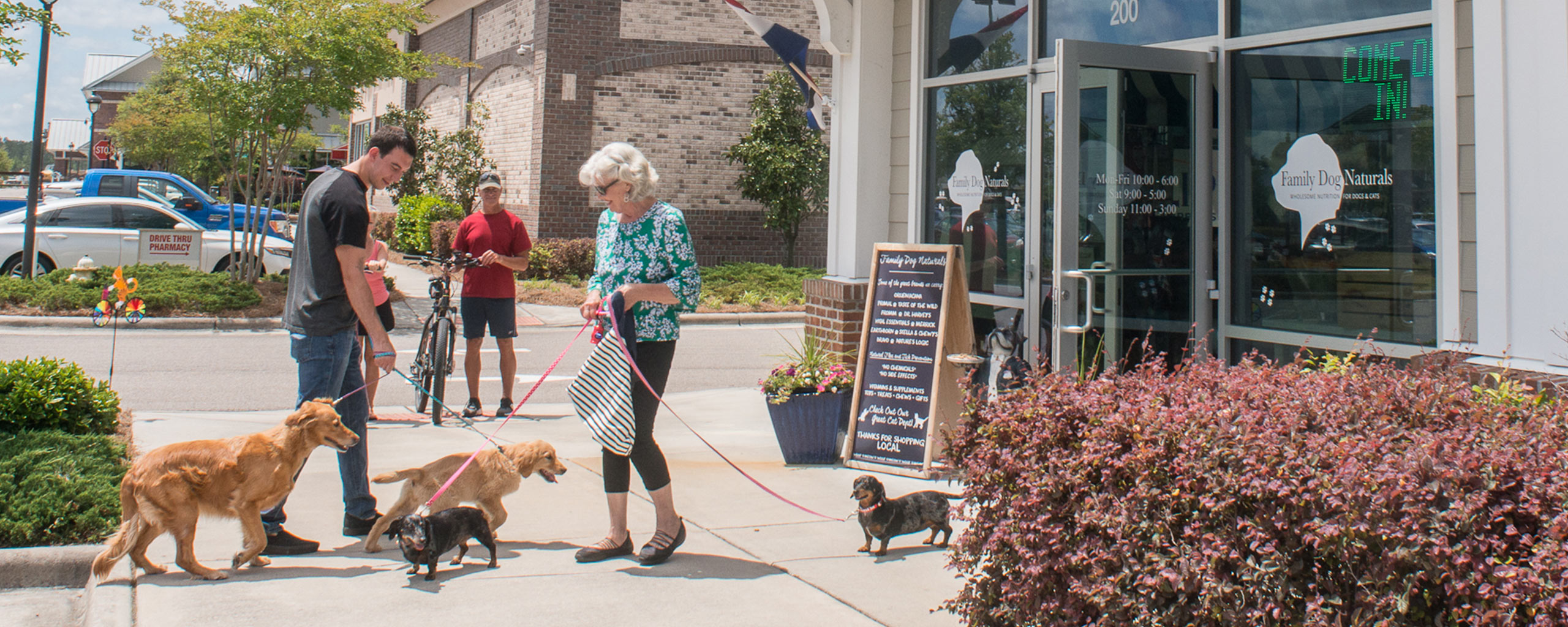 Many of our Brunswick Forest residents are proud and loving owners of pets. Our community has a wonderful dog park and miles of walking trails to ensure your pup gets plenty of exercise and socialization. Nestled within our community at the Villages Town Center, you'll find a pet paradise with everything your pet needs at Family Dog Naturals.
Owners David & Betsy Head are residents of Brunswick Forest with a pooch of their own at home. They know the importance of keeping your pet happy and healthy, as Becky has 16 years of experience in animal wellness and nutrition.
From cute chew toys to healthy treats, Family Dog Naturals has everything you need. They even have festive fall merchandise that will help you and your pet get into the season! For pets who are looking for a little more support at the dog park or on their daily stroll, Family Dog Naturals also has training supplies in stock, such as leashes and harnesses.
Family Dog Naturals partakes in local events and remains very active in the local pet community. They accept donation drop-offs for cats and dogs and will send them to local rescues and the pet store shows continued support of Givelove Goods, LLC. An apparel company whose Net profits from sales go to support local rescues, shelters and animal rights organizations. The Brunswick County Sheriffs Office Animal Services also awarded Family Dog Naturals with a Gratitude Award for all their charitable work for needy pets.
So whether you're looking for treats and pet necessities, or wish to donate to the local pet community, be sure to pay our friends David and Betsy a visit up in The Villages right here in Brunswick Forest!
And don't forget our other pet-friendly services such us the Brunswick Forest Veterinary Hospital and the spacious dog park in Meadow Park!