THE VILLAGES AT BRUNSWICK FOREST │ BUSINESS BRIEF
May 1, 2014
Brunswick Forest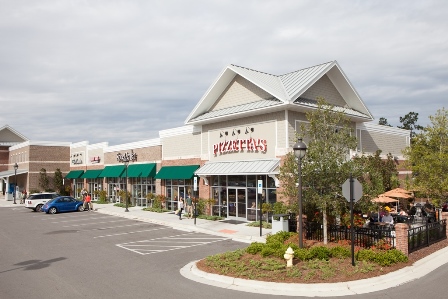 DINING OPTIONS AT YOUR FINGERTIPS
The Villages at Brunswick Forest sit conveniently at the entrance to the Brunswick Forest community making every day needs easily accessible. The Villages lie on 160-acres and are made up of 500,000 square feet of retail and professional establishments creating a uniquely diverse and impressive list of businesses. Bring your taste buds alive with the dining options offered in The Villages at Brunswick Forest!
ITALIAN AT ITS BEST
Enjoy Italian food at its best with Pizzetta's Pizzeria that offers authentic Italian cuisine and delicious pizza options right at your front door! Locally-owned and operated, this restaurant is a staple in Brunswick Forest and creates a delicious option for dine-in or take-out. They even offer outdoor seating! Savor the Italian flavors of Pizzetta's Pizzeria in The Villages at Brunswick Forest for a one-of-a-kind hand crafted meal.
COFFEE AND MORE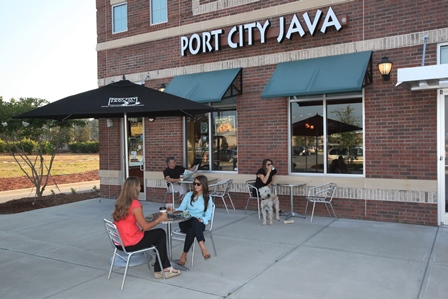 Located within The Villages at Brunswick Forest is the locally-owned Port City Java. This Wilmington, NC based roastery, café, and coffeehouse is THE coffee hub of Brunswick Forest, not only offering delightfully designed coffee and specialty drinks but also offering another option for a bite or sip! Grab breakfast, lunch or snack items at Port City Java or even get them on the go with their convenient drive-thru!
FAST AND FRESH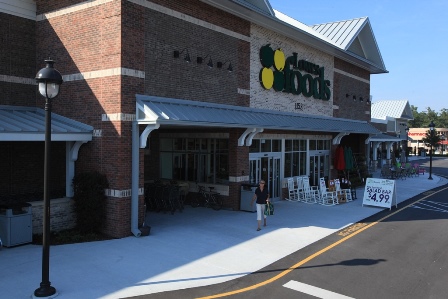 Shop fresh and smart at Lowes Foods grocery store in The Villages at Brunswick Forest! Grab quick meal prep essentials, a crisp salad from the salad bar & deli, or choose from their extensive selection of beer and wine! Make a fresh choice on-the-go easily with the help of Lowes Foods in The Villages at Brunswick Forest!
888.371.2434
www.BrunswickForest.com