The Traveling Vietnam Memorial Wall Comes to Wilmington
July 24, 2019
ISWebmaster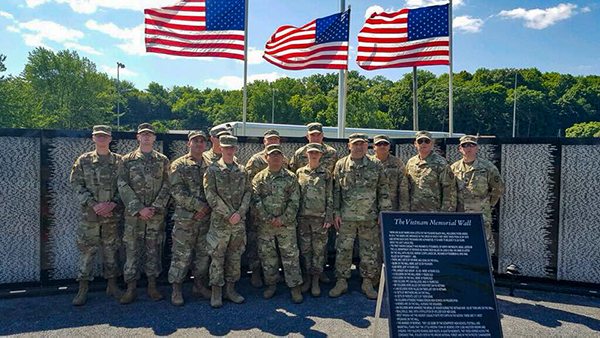 Southeastern North Carolina has a lot of history that you can indulge in, like the historic Bellamy Mansion. Brunswick Forest, being in the greater Wilmington area, is closely and conveniently located to a lot of major historical areas. This includes Brunswick Town, Southport, downtown Wilmington itself, Fort Fisher National Battlefield and of course the Battleship North Carolina. From Thursday July 25th every day until Monday July 29th, you can pay your respect to all those who gave their lives for our freedom as the Vietnam Memorial Wall comes to Mayfaire Town Center in Wilmington.
The Vietnam War lasted from 1955 until 1972, and involved American armed forces backing the South Vietnamese forces against North Vietnam. The conflict took place mostly in Vietnam but also in countries such as Laos and even Cambodia. A total of over two million American soldiers served our country in the harsh jungles of the Vietnam battlefield, many of them making the ultimate sacrifice in the process. Over 58,000 casualties resulted in Vietnam. These soldiers gave all that they had, in order to keep our country safe. Now, there's an opportunity to see the memorial wall right here in the Wilmington area.
Though summer heat and a chance of rain may stand in the way, Chapter 885 of the Vietnam Veterans of America remain undeterred in bringing this moving memorial piece to Mayfaire Town Center near Ogden in New Hanover County. The Chapter is well known throughout communities for their charitable events. The black stone memorial wall is etched with the names of Vietnam soldiers who did not return home. Visitors and residents alike are encouraged to come by the memorial to pay their respect to those that have fallen. The memorial will be open 24 hours a day and at no cost to visit!
Plenty of Vietnam veterans still live among us today. Many have witnessed history in a very visceral way. So, if you have a friend, neighbor or family member that has served in Vietnam, make sure you thank them for their service and all that they went through to protect the great lives that we are able to live out today. Remember to stop and listen to the wisdom and stories they have to tell, so that the memories of those fallen always live on.