THE HEALTH BENEFITS OF WALKING
February 17, 2015
Brunswick Forest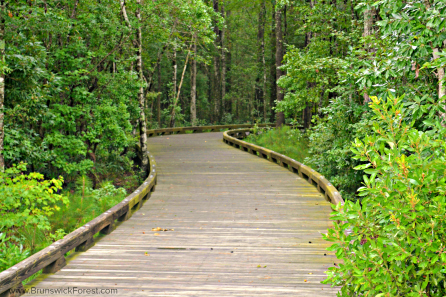 February is American Heart Month and one of the best ways you can take care of your heart is to start walking 30 minutes each day. According to the American Heart Association, studies have shown that moderate physical activity like walking can reduce the risk of coronary heart disease, improve blood pressure and lower blood sugar levels.
BENEFITS BEYOND HEART HEALTH
Walking 30 minutes a day can also help you to maintain body weight, lower the risk of obesity and improve blood lipid profiles. At Brunswick Forest, we have over 100 miles of walking, biking and nature trails for you to explore. Our carefully-designed community plan incorporates walking paths that take full advantage of all of Brunswick Forest's most picturesque landscape features like our beautiful lakes, parks and green spaces. One of our most popular walking trails is the boardwalk path that winds through the community's central natural area.
WALK YOUR WAY TO A BETTER MOOD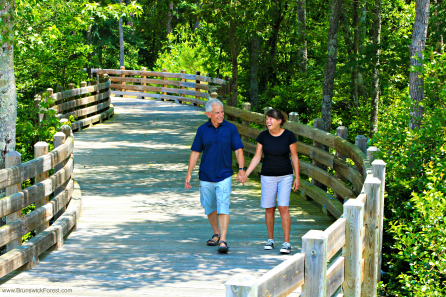 Studies show that walking has a huge impact on outlook and mental well-being. Taking a walk everyday boosts creativity and helps bump up serotonin levels, which are the brain's "feel good" chemicals. With so many pathways to choose from at Brunswick Forest, walking your way to a better mood has never been easier!
888.371.2434
www.BrunswickForest.com