THE GREATER LELAND AREA IS BOOMING
June 22, 2017
Beth Burgee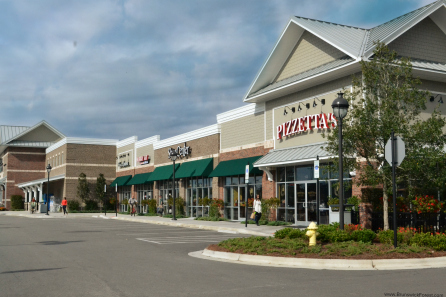 The North Carolina commercial real estate market is HOT, HOT, HOT and the Greater Leland Area is BOOMING with new businesses and services!!  Here's a quick glimpse at what the residents of Brunswick Forest have to look forward to!
The Villages at Brunswick Forest, will proudly be welcoming:
Shuckin' Shack
A.M. Diner & Deli
EmergeOrtho Medical Office Building
In nearby Westgate Marketplace (located in the Wal-Mart Shopping Center), the following businesses will be opening:
Cricket Wireless
Miyabi Junior Express Japanese Hibachi Restaurant
Complete Coastal Dentistry
Charlie Graingers
PetSense
Ganey, Byrd & Dunn Insurance Group.
Neighboring Waterford Village, looks forward to welcoming:
Apple Annie's Bake Shop & The Wine Sampler
Cape Fear Seafood
Tropical Smoothie
Other businesses coming to the Greater Leland Area include:
ALDI's
Hawthorne at Leland Apartments
These businesses and services add to an already outstanding line-up in the Greater Leland Area…it is exciting to see what the future has in store for this growing town!
www.brunswickforest.com
888.371.2434