The Evolution of Brunswick Forest Realty: Introducing Coastal Community Real Estate Group
February 8, 2021
ISWebmaster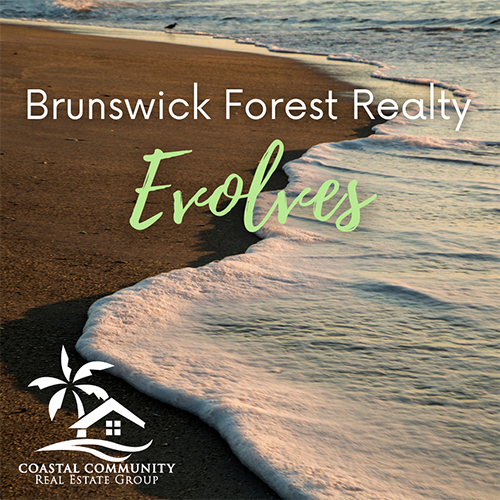 After nearly 15 years as Brunswick County's top producing real estate company, Brunswick Forest Realty, LLC is evolving. On January 1, 2021 Jerry Helms, former Vice President of Sales and Marketing in the community, took ownership of the real estate component of Brunswick Forest and launched the parent company, Coastal Community Real Estate Group.
The new company will look very familiar from the outside. Brunswick Forest Realty agents will be staying, and the team will remain to operate out of the Welcome Center. "As we expand our efforts in 2021, we will strive to continue the success and service precedent set by Brunswick Forest Realty in years past," says Helms. "We will also continue our relationships with the community's preferred builders. Our goal is to promote our builders and their endeavors in Brunswick Forest as well as neighboring communities."
Coastal Community Real Estate Group will also be expanding to service clients beyond the borders of Brunswick Forest. Jerry Helms commented "Coastal Community Real Estate Group will be out there helping to showcase and sell other communities in the area– showcasing properties in New Hanover, and Brunswick Counties."
This will be helpful to your friends and family when they are ready to purchase a new home. Our experienced Brunswick Forest team can not only guide them through the purchase options within our community, but they can now show them listings in other nearby communities.
The team will also be adding a new website, in addition to the current Brunswick Forest site. This means more exposure for our own Brunswick Forest listings. The new site Live-Coastal.com, will also create additional exposure for all of our resale homes and homesites. In closing, Helms added, "We are very excited about this announcement and look forward to making 2021 a great year."
To read more about Coastal Community Real Estate, and Brunswick Forest Realty, check out the featured article in the latest issue of Brunswick Real Producers, "Building with Community Spirit."