THE DOGS OF BRUNSWICK FOREST
July 12, 2014
Brunswick Forest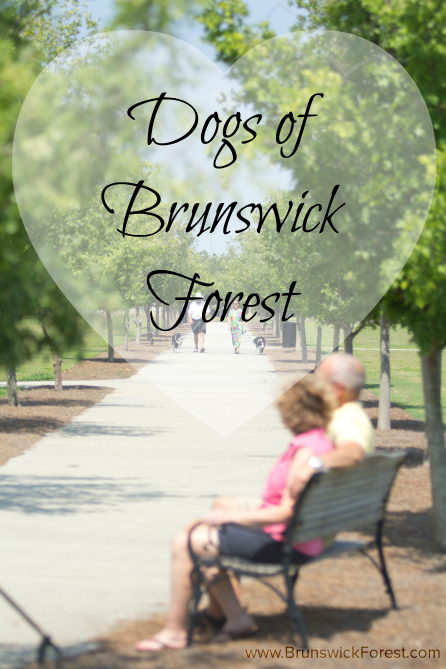 With miles of paved walkways, two dog parks and a modern veterinary hospital located within The Villages, Brunswick Forest is truly a dog-friendly community. There are so many wonderful dogs that call Brunswick Forest their home that we thought we would begin to feature these dogs and their owners on the blog.
Patches and Missy, 8-year-old Border Collie sisters who belong to owners Janice and Tom Wheeler, moved to Brunswick Forest in September 2013 from northern Virginia and both the Wheelers and their dogs have enjoyed the relaxed Brunswick Forest lifestyle ever since.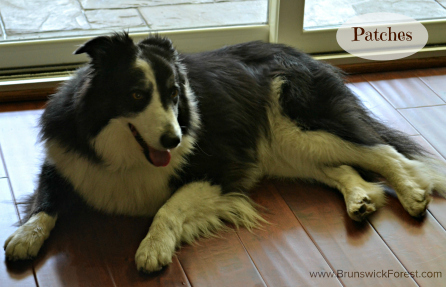 Patches and Missy love getting to know all of the other dogs in the neighborhood and going on plenty of walks—sometimes up to 4 or 5 times per day! Wheeler says their favorite thing is playing ball and Frisbee at Brunswick Forest's dog park with their best doggy friend, Delilah.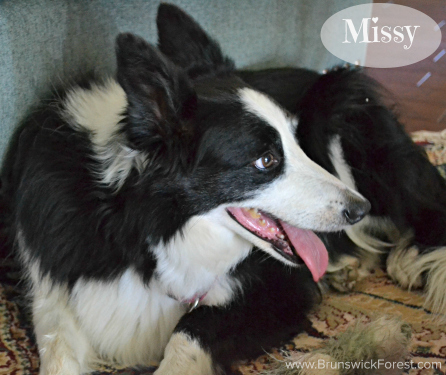 "Brunswick Forest really is very dog-friendly," says Tom Wheeler. "It's kind of amazing actually." He says that a ¾ mile walk can sometimes take his wife and hour and half to complete because the neighbors love to say hello to his dogs and make a fuss over them. "The neighborhood is so close-knit." he says, "and Patches and Missy are the hit of the neighborhood."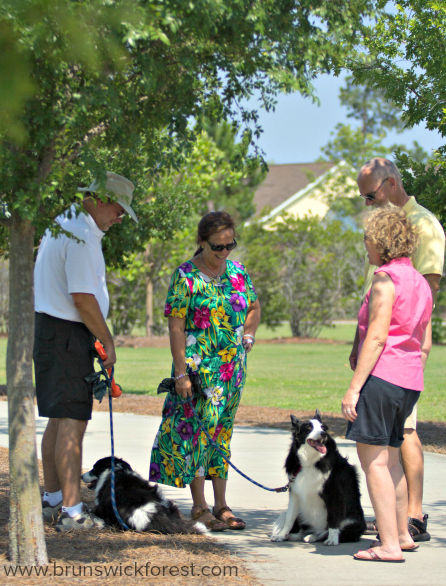 The dog park has really been a great amenity for the Wheelers and they definitely make every effort to take advantage of it. The park is so convenient to their home, in fact, that Patches and Missy sometimes get to take a walk over there twice in one day. Janice Wheeler says that she loves how the dog park has access to fresh water for the dogs in addition to the availability of plenty of pet waste bags.
Both of the Wheelers love meeting other dogs in the neighborhood—along with their masters–and say that the dog park is a great place to meet new people. "My wife will go to the park," Wheeler says, "and she will know all of the neighborhood dogs by name."
Would you like to see your Brunswick Forest dog featured on our blog? Contact Kate Smith at ksmith@brunswickforest.com.
888.371.2434
www.brunswickforest.com