The Cream of the Crop! Brunswick Forest is Amongst the Best in Real Estate
March 18, 2020
ISWebmaster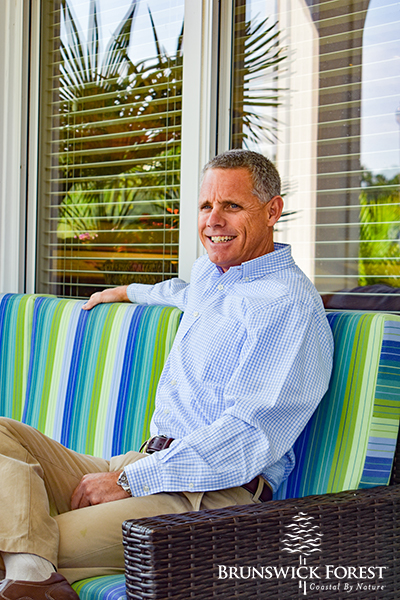 When you first make the decision to move from your former home to a new location, you want to make sure the community you're going to live in is worth your while. Does it have the amenities you want to make you feel like you are on permanent vacation? Will the community accommodate your need for a single floor living space, resident activities and provide quality preferred builders? Most important of all, do you have confidence in the team that's helping you through the process?
There's one reoccurring name that thousands of people moving to Southeastern North Carolina have come to respect in the real estate community. Brunswick Forest has the features and the agents to help make your move to the coast a real breeze. Trusted resources are imperative when conducting research about desired locations. For people looking to find out what's new in the southeast regions, WilmingtonBiz Magazine is one of the most trusted publications in the greater Wilmington area. Major topics range from business startups to personal stories and sales figures for the local economy. In the most recent issue of WilmingtonBiz, "Market Snapshots" cover a myriad of different business stats in the real estate industry. This statistical information includes sales data from well-known real estate agencies such as Intracoastal Realty, Century 21, Coldwell Banker and Blue Coast Realty. Brunswick Forest Realty has been proudly ranked in the top ten for real estate firms by volume of homes sold in 2019! Brunswick Forest Realty has accomplished an amazing feat, reaching the $104,926,584 mark in sheer real-estate volume. With an average sale of $277,217 Brunswick Forest is one of the fastest growing planned communities in Southeastern NC.
Jerry Helms, Director of Sales, representing Brunswick Forest's real estate team was highlighted for this issue! He ranked third out of the top fifteen agents that made the list for this prestigious achievement. He handled 366 transactions and $101,341,946 in sales volume! With his passion for the local area that he grew up in, it's not surprising that Jerry and his team have made a lasting positive impression on those who are looking to adopt a coastal lifestyle of their own. The Brunswick Forest team is overjoyed to have such a strong leader be featured in this issue.