The Cape Fear Fair and Expo
November 1, 2019
ISWebmaster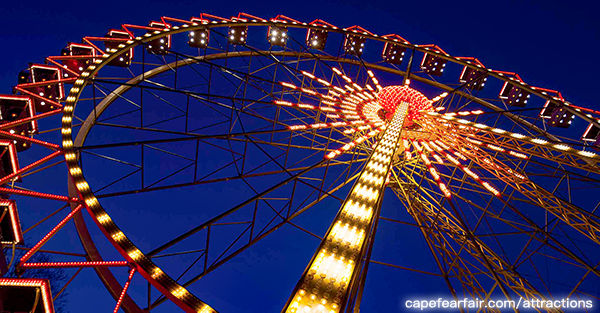 That beautiful scent of sawdust, hay and confectionary treats can only mean one thing; the Cape Fear Fair and Expo is back in town! County Fairs have long been a local source of entertainment. Thinking of a fair suggests images of cotton candy, funnel cakes, candied apples, livestock and plenty of rides! The Cape Fear Fair and Expo has all of that and more. In Wilmington, the county fair is a celebration of the Autumn season and has been for decades. Brunswick Forest encourages you to get out and experience this amazing local event, if you haven't done so yet.
The Cape Fear Fair and Expo is planned by eleven individuals who form a board each year. As locals, they're proud to call Wilmington home, and they want you to celebrate our local area with them! A year's worth of planning goes into the fair, with the county board setting up a whole host of fun activities. There will be agricultural exhibits, educational booths and animal displays. Other entertaining events set for the 2019 Cape Fear Fair and Expo involves Old McNally's Pig Derby, Brad Matchett Comedy Hypnotist, Agricadabra Magic Show and Pirate of the Columbian Caribbean. Exciting carnival games and thrilling rides will also be set up to entertain visitors of all ages!
This fair is one of the Wilmington area's greatest local attractions and is sure to bring a smile to your face! It doesn't matter if you're looking for livestock or hoping to win a prize from one of the booths, the Cape Fear Fair and Expo is just the place you're looking for in terms of good old-fashioned fun for everyone!
Where: Wilmington International Airport, 1739 Hewlett Dr. 28403
When: November 1st – 10th, 5pm – 11pm Monday – Thursday, 5pm – Midnight on Friday, Noon – Midnight on Saturday and 1pm – 11pm on Sundays.
Price: $22 dollars per person, or $5 dollars per person for walk around tickets