THE ARTWORKS, AN ART VILLAGE IN NEARBY WILMINGTON, NORTH CAROLINA
January 19, 2016
Brunswick Forest

Brunswick Forest offers residents convenient access to ample cultural opportunities with a lively nightlife scene in nearby Wilmington, arts classes at the Leland Cultural Arts Center and countless art galleries in downtown Wilmington and Southport. Another exceptional feature of the area in The ArtWorks art village which offers 7,000 square feet of gallery space for local artists to show their work.
A MULTI-PURPOSE SPACE
At The ArtWorks art village, visitors can peruse the artists' gallery space and purchase fine art from talented local artists. The ArtWorks gallery also has meeting rooms and a classroom available for public use, and the entire gallery space can also be rented for private events. More than 45 artists work in studios in the historic building which was once housed manufacturing facilities.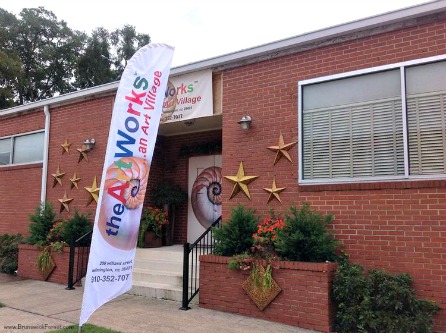 ART CLASSES AT THE ARTWORKS
Brunswick Forest residents are welcome to take classes at The ArtWorks which offers painting classes in both watercolor and acrylic as well as guitar and drum classes.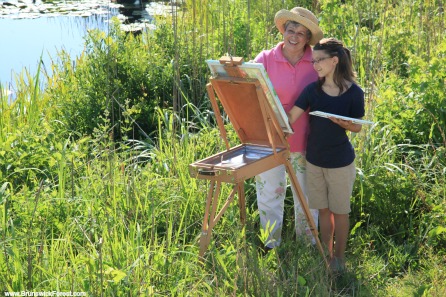 FOURTH FRIDAY GALLERY NIGHT
The ArtWorks also participates in the Wilmington Fourth Friday Gallery Nights which is a free monthly event in which Wilmington downtown galleries open their doors to the public for an after-hours exhibition. Often, the artists themselves are present during these special evenings, and many galleries offer wine and snacks for visitors to enjoy. The next Fourth Friday Gallery event will take place this Friday, January 22nd.
888.371.2434
www.BrunswickForest.com