TAPPING INTO LOCAL TENNIS
November 3, 2016
Katie McAlick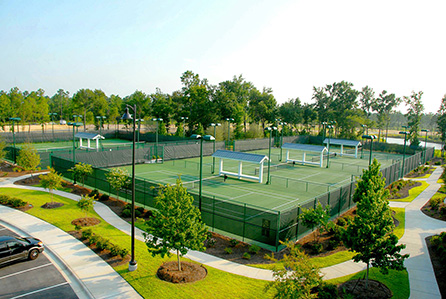 If you want to learn about the sport of tennis, take lessons, or play competitively, then we have some great opportunities for you! In the greater Wilmington area, there are plenty of locations for you to pick up your racquet and hit the court. Take a drive to the Althea Gibson Tennis Complex where these courts are available for you to stop by and hit any time. For those of you looking to get involved in more competitive play and lessons, check out the Holly Tree Racquet and Swim Club! This private club includes clay courts and renowned lessons from PTR Certified Head Pro, Kirk Schmidt, and his team of highly-experienced coaches. Some other areas in which you can venture out to play include Robert Strange Park, Hugh McRae Park, and even the University of North Carolina, Wilmington. All allow you to walk onto the courts with no charge.
TENNIS RIGHT IN YOUR BACKYARD
Looking for tennis options within the Brunswick Forest community? Check out our tennis program at the Fitness and Wellness Center! Enjoy private or group lessons with our instructor, Jeff Kohl. At the Brunswick Forest Fitness and Wellness Center, we can provide you with a ball machine so you can train on that single stroke that's giving your game some trouble. Even take advantage of our practice wall, so you can practice your consistency.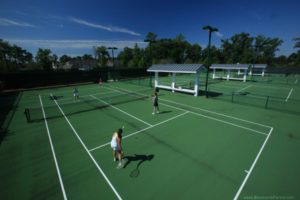 STAYING INVOLVED WITHIN BRUNSWICK FOREST
The Fitness and Wellness Center at Brunswick Forest has all you need to stay active and involved. Whether you're looking to swim some laps or get a good cardio workout in, stop by our facility or visit the Fitness and Wellness Center Website for more information on classes, work-out equipment, pickleball, tennis, and so much more!
888.371.2434