TAKE A DAY TRIP TO CHAPEL HILL, NORTH CAROLINA
August 25, 2015
Brunswick Forest
Brunswick Forest's prime location in Southeastern North Carolina places it within a short driving distance to many of the South's great cities, including beautiful Chapel Hill, North Carolina. Home of the University of North Carolina at Chapel Hill, the city is as well-known for the prestigious university that resides there as it is for its beautiful homes, nationally-recognized restaurants and award-winning museums.
UNC CHAPEL HILL AND TARHEEL BASKETBALL
Tour the beautiful campus at UNC Chapel Hill where you will find historic buildings, natural beauty and much more. The university dates back to the 1700's and is the country's oldest public state university. Stop by the Visitor's Center for a map before embarking on your self-guided tour of the large campus. A trip to UNC Chapel Hill is not complete without learning more about the famous basketball program at the university. Stop by the Carolina Basketball Museum, which is located right near the Dean Smith Center where the Tarheels' basketball games are played, to learn more about the team's history and the history of college basketball.
MUSEUMS, PLANETARIUM AND BOTANICAL GARDENS
Chapel Hill has many museums and cultural hotspots that can be found both on and off the UNC campus. Head to the Kidzu Children's Museum with your kids or grandkids for a day of fun and learning. The Ackland Art Museum houses more than 17,000 pieces of art in its permanent collection and features works in paint and sculpture from Eastern, African and Western traditions. The North Carolina Botanical Garden at the University of North Carolina at Chapel Hill is one of the state's preeminent "conservation gardens" and serves to help protect and foster native species of plants as well as educate the public about nature and sustainability. The Morehead Planetarium and Science Center, also located on the UNC campus, serves as both an educational and entertainment facility with its classrooms, theater, camps and rotating exhibits.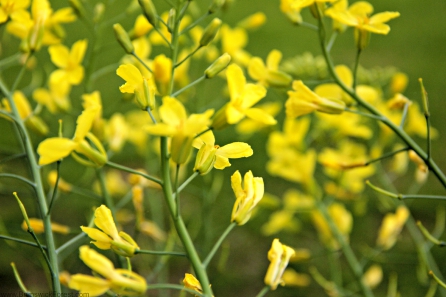 LANTERN RESTAURANT
Chapel Hill's Lantern Restaurant is owned by head chef Andrea Reusing who is internationally-recognized for her fine farm-to-table style cuisine. Reusing is also a well-known food writer and author of her cookbook, Cooking in the Moment: A Year of Seasonal Recipes.
888.371.2434
www.BrunswickForest.com