SWIM YOUR WAY TO HEALTH AT BRUNSWICK FOREST'S COMMUNITY POOLS
September 4, 2015
Brunswick Forest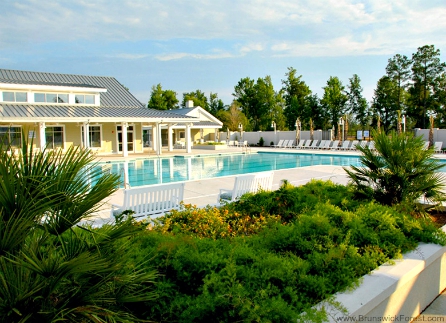 Fall is drawer closer, but the warm weather is still around at Brunswick Forest! Enjoy coastal North Carolina's mild climate and long summer season when you move to this award-winning community. As a resident, you can enjoy a number of fantastic community amenities, like the three community saltwater pools.
THREE COMMUNITY POOLS
Brunswick Forest has three community pools for residents to enjoy. The 18,000 square foot Fitness and Wellness Center not only has a large outdoor pool, but also an indoor pool and hot tub that can be used year round. The community's newest pool, located at Hammock Lake Park at Shelmore, has bocce courts, a splash pad, locker rooms with showers and brightly-colored chaise lounges and tables with umbrellas for your enjoyment.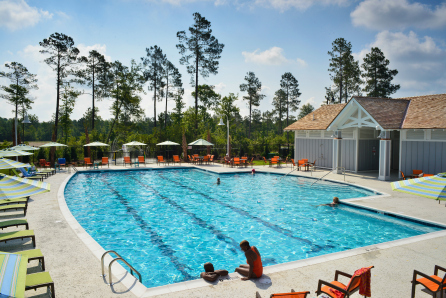 HEALTH BENEFITS OF SWIMMING
Swimming is a great way to build cardiovascular fitness as well as leg and arm strength. For residents who are looking to begin an exercise regime, swimming is a great place to start because it can be tailored to any fitness level. At Brunswick Forest, we even offer water aerobics classes at our Fitness and Wellness Center for those residents who are looking to start an aquatic workout routine but who don't know where to start.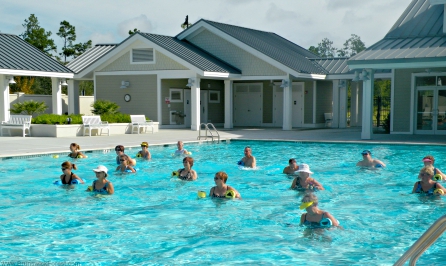 Don't miss out on enjoying these last days of summer at Brunswick Forest where a poolside paradise awaits you!
888.371.2434
www.BrunswickForest.com