Summertime Design – Tips for Staying Cool and Comfortable!
May 22, 2019
ISWebmaster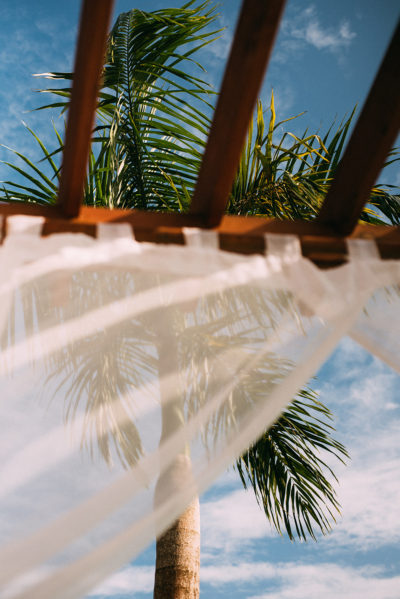 Summertime is a great time for changing up the layout of your home! The hot temperatures call for a cool and relaxed living environment. Something that promotes an atmosphere of comfort even underneath the beating sun. From fans to help you stay refreshed, to the perfect outdoor lounging area, Brunswick Forest's Lynn Crawford has the tips you need to turn your home into the ideal summer oasis!
According to Lynn, "Turning a plain patio, deck or yard into an outdoor 'room' for summer parties and relaxation can be a really fun project. There's plenty of different elements that are involved, so it's best to know where to start." The most vital component of any outdoor lounging area is, of course, having the right furniture for the job. Furniture made of all-weather material is important, and can include everything from rattan sofas, lounge chairs and fabric cushions. Polypropylene rugs can help anchor seating and dining areas as well! "Best of all is that they can be hosed off if need be, and the colors don't fade," Lynn tells us. It's important to be mindful of your budget when choosing what you want to add to your home. While some items may not fit every budget under the sun, there are easy alternative options to transform your outdoor space with!  "Consignment stores and yard sales can offer better prices on lounge furniture and dining sets," Lynn says. Make sure you choose a fine array of bright patterns and colors to make everything pop.
Nothing promotes a party atmosphere quite like lighting does, "Hanging strings of LED lights overhead creates a great atmosphere for guests, and a simple outdoor utility cord is all that's needed to power them. But if you have no place to attach any lights, then items such as tiki torches can also add great effect to your yard." You can even make use of simple battery powered candles to add life to any backyard table or choose to mix things up with pots of flowering annual plants.
When the weather gets hot, everyone could use a few good ways to stay cool. Shade is naturally very important for any outdoor area. You can take solace if your yard has plenty of natural shade from trees, but for those who don't, there's still plenty of options for you. Lynn states that, "Shade sails and canvas umbrellas are ideal, especially with a weighted base to keep them steady. There are also cantilevered umbrellas that allow walking space under the entire umbrella." Misting fans are a pricier option to help you beat the heat but are well worth it if you decide to go that route. Comfort for you and your guests doesn't just extend to temperature, but also keeping those uninvited pests at bay! Nobody likes biting insects to ruin a good time, so there are a variety natural options to help keep them away. Lynn tells us that Cedar oil spray works well, or you can use noiseless bug lights to keep you and your guests undistracted by pests.
In terms of truly turning your yard into a paradise for summer relaxation, there's plenty of natural foliage you can include at reasonable prices. "Stores like Home Depot and Lowes have nice parlor palm trees for about $18.00 each. Plant them in big decorative pots and even add annual flowers around the perimeter for a tropical feel," says Lynn. Most of all these tips can be used based on your own personal style. "Even if you don't have a built-in structure, fire pits are another fun touch to any outdoor patio. It's always fun to sit around a fire," Lynn continues. Tiki bars, glider loveseats and free-standing swings can also be used to great effect, so get creative!
If spending time in the summer sun with friends and family is your thing, then Brunswick Forest implores you to give some of these easy tips a try! Make your home reflect the nature of the season and have a good time while doing it! If you're looking for even more decorating ideas, Lynn recommends you check out sites like Pinterest, Houzz and Instagram!