STROLL THROUGH WILMINGTON AND BRUNSWICK COUNTY
February 17, 2017
Katie McAlick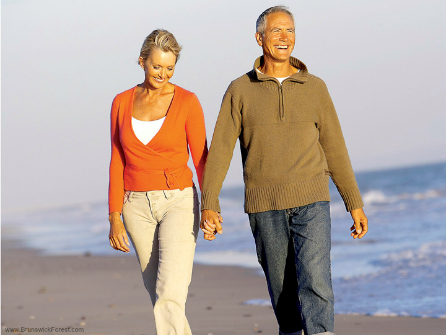 Whether you're looking to get some fresh air closer to home or venture out to Wilmington, southeastern North Carolina is loaded with great trails and scenery to take in while you stroll.
Take just a short ten minute drive from Brunswick Forest and enjoy the sights and sounds of the Wilmington Riverwalk. Nestled perfectly in downtown Wilmington, the Riverwalk offers sweeping views of the Cape Fear River adjacent to adorable shops, boutiques and quaint bistros.
If it's a beach adventure, you're looking for — head to Wrightsville Beach for a seaside stroll.  Let the salt air fill your lungs and the sea breeze carry you away. When your walk is complete, grab lunch or a drink at Poe's Tavern, a local hot spot!
If you're not up for a day of beach-combing, take a trip to the Brunswick Riverwalk for a picnic and playground fun! Plenty of activities await you and your family along with a 1/3 mile of nature trails and pristine boardwalks, where you can take in the serene beauty of North Carolina marshes and tidal creeks.
Should you just desire a stroll around the block, you are in luck!! Brunswick Forest offers over 100+ miles of walking, biking and nature trails right out of your back door! Come take a walk with us today!
866-831-8289