Straight from the Source: Resident Testimonials Tell It All
May 26, 2020
ISWebmaster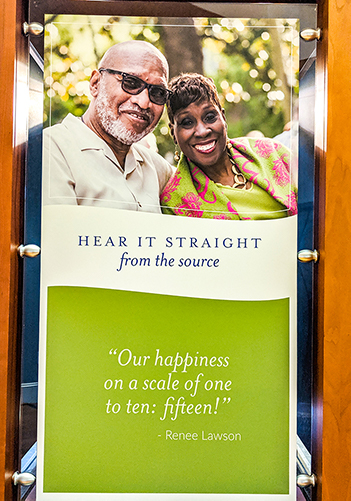 Living in the right area with the right people can make all the difference in the world. When the impression that a community leaves with your client is one that lasts a lifetime, you know that their move will be worth the effort. Anyone can say a master-planned community is great due to the amenities and other conveniences, of which Brunswick Forest is one of the top in the Southeast. But to hear it from real people who live there, is a whole different ball game, one that your client can benefit from.
As a broker, you always want to make sure your client is educated on the choices they have available. Be it an ideal location or the perfect dream home, their experience can make all the difference in making their choice. Perhaps the biggest desire of prospective residents is understanding what the residents living there think about it. What better way to paint the picture of Brunswick Forest living than to view the testimonials of our residents?
Here, your client will find real stories from some of Brunswick Forest's residents. Each story has a unique tale about what each family likes most about Brunswick Forest. Here's just a few of the qualities that residents highlight when they describe what they love most about living at Brunswick Forest.
The Galiks speak on behalf of Brunswick Forest in their testimonial video, highlighting the communal feel as being an irreplaceable boon, "It's such a great community because anything you need, people are willing to help you."
The Lawson's speak about how Brunswick Forest made finding lots of new friends possible, "We are so pleased and happy we landed in Brunswick Forest and made good friends in such a short time. It's a place that you simply want to be."
The Gibson family highlights Brunswick Forest's ideal location as being one of its most valuable attributes, "We came down on a family reunion and fell in love with the place. We wanted to be close to downtown Wilmington and right around the corner from shopping, so that's why we settled here. The community just had the right feel for us."
These testimonials are available for your clients to view here. They're a fantastic resource to help them feel at ease knowing that there's people out there just like them who wanted the same quality of life.  It is like meeting a resident ambassador in the privacy of your own home! If they have any further questions on how they can make their new home at Brunswick Forest a reality, they can contact the real estate team at 855.983.9579