Spring is A Wonderful Thing: Getting in Touch with Nature
March 29, 2021
ISWebmaster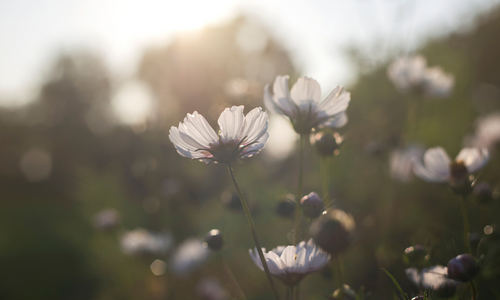 They say that April showers bring May flowers, but here in sunny Southeastern North Carolina we often find that beautiful blooms come early. Now, springtime in the greater Wilmington area means warmer weather, visiting the beach more often, and planting and taking pleasure in looking at some amazing flowers!
Flowers have been cherished by spring-loving people for many an age. All over the world, spring has been celebrated as a time of renewal after winter begins melting away. Spring is essentially a re-awakening of the world around you, and many celebrations take place (such as Mayday) to highlight the significance of the changing seasons. Flowers have been used as ways to show affection, beautify the home, and mark special occasions such as weddings. Naturally, Spring is a cherished time for bringing a little color back into the world. And that is what we want to touch on today. With April just around the corner, it is a great time to talk about the sorts of flowers you will see naturally in our area. So, take out your nature guide and see if you can spot these eye-pleasing blooms in and around your neighborhood!
Flowering Dogwood (Cornus florida):
There is a good reason that the Dogwood Tree is the official state flower of North Carolina. Every spring this tree brightens the area with soft and puffy white blooms that almost appear like bunches of clouds from a distance. While the most common variety of Dogwood you can see in our area is white, some variants produce pink flowers too. Dogwoods are native to our state but can also be cultivated and planted as ornamental trees. Dogwood trees can keep their blooms for quite a while, and look beautiful year-round regardless of what stage of life they are in. They are both beautiful and iconic.
Redbud (Cercis canadensis):
The Redbud is another famous flowering tree that you can find in the greater Wilmington area and all over the state of North Carolina. The South is famous for its flowering trees, and you can find Redbuds both in the wild and in the yards of homeowners. Although they are a common sight, they are nevertheless an iconic blooming tree for our area. The little blossoms that cover each gnarled branch go from a dark red (giving them their name) to a deep purple before fading altogether. These trees are lovely and always a welcome sight whether you are on a scenic drive or using a walking trail.
Wisteria (Wisteria sinensis):
This is a unique one! Wisteria is native to both the far East and the Eastern United States and can often be climbing vines that make their home on other trees in the area. Wisteria does not look like much when it is not in bloom, but once Spring hits in full force, these plants put on a show with rows of small purple flowers that droop down from each vine. The appearance of Wisteria is not unlike grapes at a vineyard, except they are a bright purple. Seeing these plants in full bloom is truly spectacular to behold, not to mention they are a major attraction to important pollinators. Believe it or not, Wisteria is a member of the same family that peas come from! And you can see this after the flowers lose their petals, leaving behind a long-seeded pod in its place to start the cycle over again. These vines are a sure sign that spring is in the area.
Southern Magnolia: (Magnolia grandiflora):
Magnolias are a magnificent symbol of Southern culture, and fragrant too! They are not just gorgeous when they are blooming in our area, but they are truly ancient. It is said that Magnolias appeared in fossil records as far back as 20 million years ago and appeared even before bees began pollinating plants and flowers. Whatever their history, Magnolias are here to stay, and they have become a true icon. They are flowering trees known for their shiny dark green, almost wax polished leaves. Magnolias grow big and tall, being most famous for their pure white flowers which give off a strong, sweet aroma. Magnolias add beauty to any yard, neighborhood, or even to the home if you can manage to get a flower of your own. These trees also come in a wide variety of shapes and colors. But one thing is common amongst all species, and that is their uncompromising beauty.
Flowering trees, shrubs, and plants are such a big part of what makes our local area and Brunswick Forest captivating to so many visitors. They help regulate our environment, beautify public areas, and are a timeless symbol of the Spring season. Here are two places you can find flowers of all types: