Spring Decorating with Brunswick Forest's Lynn Crawford
April 1, 2020
ISWebmaster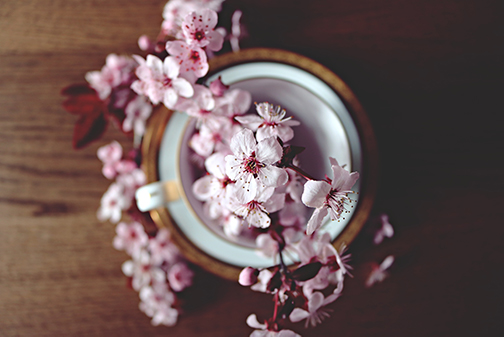 Who doesn't love spring? It's a wonderful time of year, where nature ends its long winter sleep and reawakens to a bright and more colorful world. There's few who don't enjoy seeing beautiful local blossoms along their daily routes and routines. Brunswick Forest, being a nature centered master-planned community, has plenty of ways you can enjoy the splendor of the local area. Builder liaison Lynn Crawford has easy to follow tips to make your home reflect the season!
Everyone has a different budget when it comes to interior decorating. You might not be able to afford making your living area into a lavish springtime palace, but Lynn Crawford has several unique ideas that you can take advantage of without even leaving your home. It all starts with looking around at what you already have in your yard, or even peeking at websites online for great ideas! "Websites like Wayfair are great for if you're planning some large projects down the line. It's perfect if you're looking to rearrange beds, shutters, pillow and other objects in your home for refurnishing purposes," says Lynn. The real key is that you can still invite the spirit of spring into your home, even on the exterior. "Plants are like a type of furniture, that can be moved around to fit your purposes," Lynn adds. Websites such as Monrovia are optimal if you're looking to rearrange your flora by color or size, and also buying new plants. There's plenty of options out there to choose from.
If it's a little spring "fluffing" that you're looking for, even website likes Pinterest and Instagram are useful in seeing what the latest tips are. Areas such as your dining room, if space allows, can be instantly transformed into a springtime party with pastel colored tableware or any sort of bright colored material. Try looking in the yard for branches or seasonal flowers that you can cut. These quite literally bring the spring feeling indoors and look great in small vases. These vases can than be grouped together to make your own spring bouquets around your home. Plain white-colored toss pillows and other materials can be ordered online. You can quickly use paints and brushes to create your own inspired spring designs, this can also be used for fabric place mats as well!  "Don't forget about your mantle and porches as well," says Lynn, as these areas can also be transformed into something unique with a little ingenuity.
"Inspiration is really all around us," Lynn concludes. Proving that you don't need to run to a store or have an extensive budget to have your home reflect the magic of a season! Brunswick Forest's community welcomes the spring season with open arms!