SOUTHEASTERN NC AREA FESTIVALS
June 8, 2017
Beth Burgee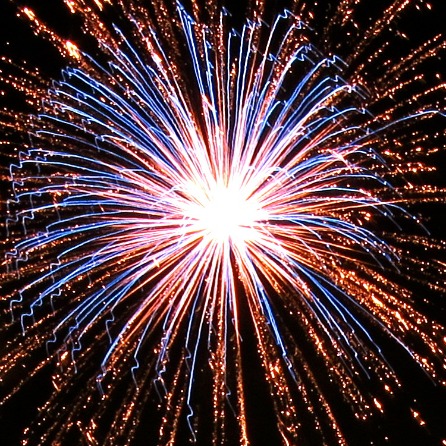 Southeastern North Carolina is known for great weather, great beaches and even great BBQ, but did you know about all of the fantastic festivals held each year?!  Take a peek at a month-by-month guide to the festivals of Southeastern NC…
February
What better way to celebrate the month of love than with the Wilmington Wine & Chocolate Festival?!  Dazzle your taste buds with bubbles and sweet treats during this weekend event!
April
The biggest festival of the year in Coastal NC is the North Carolina Azalea Festival.  This festival is so popular even the azaleas put on their best coats for the occasion!!  This southern soiree includes the circus, a parade, live entertainment, a shag contest, historical home tours and a garden party in the Azalea Festival Queen's honor.
May
Winos and Foodies unite in May for the Wilmington Food & Wine Festival.  This festival is spread across the Greater Wilmington area and offers several wine dinners featuring the best chefs in town paired with the best sourced wines.  You can also partake in the Somm-inar, the Cocktail Mix Off or the Bubble, Brews & Street Eats.
The St. Nicholas Greek Festival held every year in May at the St. Nicholas Greek Orthodox Church features tours of the church, hourly entertainment and of course, traditional Greek fare including shawarma, gyros, kebabs, Baklava and Mythos!
July
The NC 4th of July Festival has all of the red, white and blue Americana moments and is a Southeastern North Carolina must-do!!  This week-long festival held each year in Southport, NC is filled to the brim with activities for the whole family.  Enjoy historical site tours; take in the artisan's market; let the beach music filling the air take you away; and cap off the festival with the traditional parade and fireworks display.
September
The NC Spot Festival coordinates to when the spot fish start biting…usually sometime in September if you ask the locals!!  Celebrate their arrival with this weekend festival that includes chorus productions from area schools, hand-crafted goods, spot dinners and fireworks!!
October
Fall is ushered in with the Wilmington Riverfest, a Southeastern North Carolina staple!!  This festival has it all…street fairs filled with vendors, musical and performance entertainment, Miss Riverfront and a Harvest Moon Riverparty to top it all off!!
November
As the weather welcomes a nice chill to the air, the NC Holiday Flotilla kicks off!  This yearly festival is held at our beloved Wrightsville Beach and features a tree lighting ceremony with Santa, a party in the park, a decorated boat parade and fireworks!!
As a resident of Brunswick Forest, fill your calendar with these Southeastern North Carolina festivals!!  After all they are just a hop, skip and a jump away!!
www.brunswickforest.com
888.371.2434