Smart Features for a Good Life!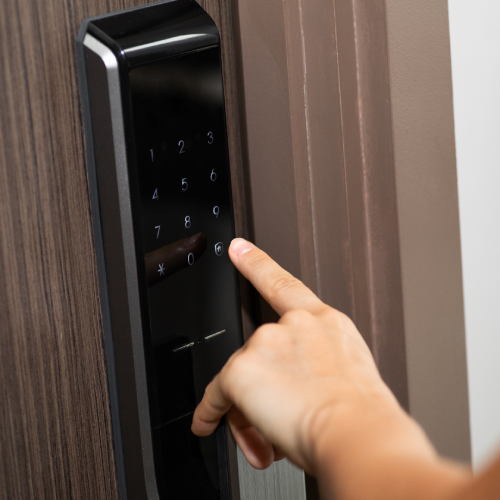 Attractive and Well-Equipped
A home needs to be beautiful on the outside, but well-equipped on the inside to be up to the standard of today's real estate market. Aesthetics are great, but the features found on the inside of a model can make the largest impact on a homeowner's quality of life. Hazel Branch, a neighborhood located here in Brunswick Forest, offers a wide variety of "smart" home living features that make life easy, efficient, and stress-free.
What to Expect in Hazel Branch
Hazel Branch is one of the newer neighborhoods in Brunswick Forest, and offers homes with a different take on the single-floor ranch-style home. These homes are compact and cozy, but still offer plenty of room for a comfortable life. There are different elevations you can choose from to suit your tastes. But it's on the inside that these residences come into their own. Ranging from 1,475 to 2,368 square feet of space, these single-family floor plans are perfect for couples or single homeowners alike. They also feature two-car garages, up to five beds, and covered porches.
What makes these houses stand out are the smart features. The modern home is filled with plenty of electronic regulations and equipment to help make life seamless. Features you'll find in these homes include:
One-Wire Connectivity
As the name suggests, this feature focuses on centering electronic or digital connectivity through a single wire for seamless device communication. This allows for the easy connection of multiple devices to one main hub.
Hands-Free Communication
There's no need to hold a phone, a computer headset, or any related pieces of technology here in Hazel Branch. Hands-free communication allows you to use an electronic device from anywhere anytime with little to no manual manipulation.
Energy-Efficient Systems
Be it HVAC or electricity, a more efficient utility system allows for a home that's better for the environment and kinder to your monthly bills.
Multi-Platform Wireless Connection
Multiple platform networks allow you to experience a seamless and consistent media experience across several delivery platforms.
Single Application Control
Your home's smart technology always allows for extremely granular security. So, your home remains connected when you need it most, and does so safely.
Efficient and Comfortable
The homes at Hazel Branch help you stay in touch with the world around you and offer some of the best features in modern homebuilding. They give unparalleled versatility and quality while still providing access to the same amazing amenities that make our community of Brunswick Forest unique. If you like the sound of having a home that's efficient and comfortable with all the best modern technology, Hazel Branch is for you. For more information, you can contact our team at 833-497-1001.