SEEK OUT THESE "HIDDEN" GEMS AT BRUNSWICK FOREST
April 15, 2016
Brunswick Forest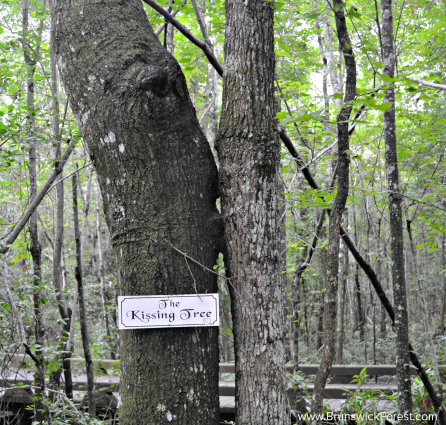 The beautiful master-planned community of Brunswick Forest is unique among other planned communities in that our developer has taken particular care to ensure that the not only the homes are beautiful and well-built by our team of quality builders, but also that the surrounding areas are aesthetically pleasing. The community's parks, walkways and natural areas are well-designed to compliment the homes, and the amenities are carefully-placed throughout the community for optimal use and to ensure that the community remains visually appealing. On your next visit to Brunswick Forest, seek out the following "hidden" gems which are tucked away in different corners of the community—but still easily accessible to residents and touring guests.
KISSING TREE
Located within the 360 acres of natural area in the heart of the community, the Kissing Tree is beloved by community residents. Tour the one-mile natural area boardwalk, complete with nature loop and outdoor classroom, and seek out the Kissing Tree and its nearby bench for some quiet reflection.
NEW PICKLEBALL COURTS AT CAPE FEAR NATIONAL
Due to the enormous popularity of pickleball in the community, Brunswick Forest's developer built six new pickleball courts which are located near the Cape Fear National clubhouse. Recently, these courts were used in a two-day tournament to benefit the Lump to Laughter breast cancer charity organization.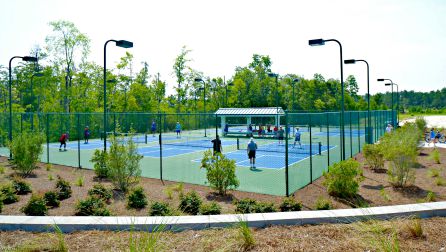 COMMUNITY COMMONS PONDS AND WALKING PATH
Tucked away behind the Community Commons meeting space and located between the Brunswick Forest Welcome Center and the 18,000 square-foot Fitness and Wellness Center is the Community Commons pond and walking pathway. The pond is fully-stocked for residents who love to fish, and the pathway is ideal for a sunset stroll.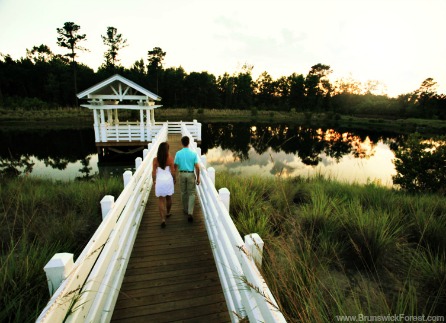 COMMUNITY GARDEN
The Brunswick Forest Community Garden offers residents an opportunity to grow the vegetation of their choice in their own plot of land. Located inside Brunswick Forest's Cape Fear National neighborhood, the Community Garden is a huge benefit to residents and is just one of the many attractive amenities that makes Brunswick Forest stand out from other communities.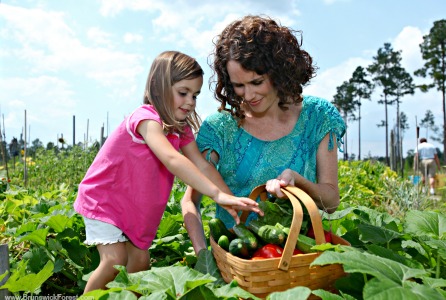 MEADOW PARK DOG PARK
Brunswick Forest's Meadow Park boasts a paved pathway, children's playground area as well as dog park with two separate double-gated, fenced areas for both large and small dogs. Take a stroll through the park, then visit with the community's four-legged friends during your next trip to Brunswick Forest.
888.371.2434
www.BrunswickForest.com