Save Your Fingers, Save Prep Time: Lowes Foods Makes Summer Meals Easy!
July 20, 2021
ISWebmaster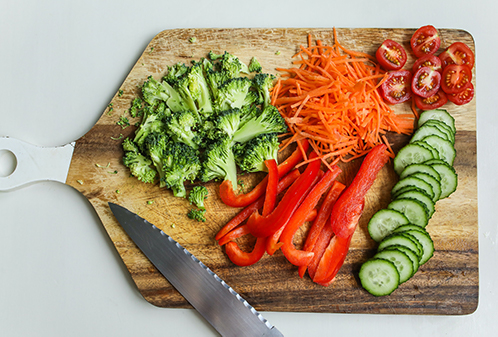 Summer in Brunswick County, North Carolina is a treasured time of year that most everyone looks forward to. There's the joy of participating in outdoor activities, road trips, fireworks, beach days, and of course the concept of grilling out on the back patio. For those especially large get-togethers though, prep time can be a bit overwhelming. Luckily, The Villages Town Center has an excellent Lowes Foods that can do all the prepping for you!
It's always exciting to have company over and throw a big summer feast for them. However, what if you simply don't have the time to get out the kitchen cutlery and prepare what you need? Brunswick Forest is all about encouraging stress-free active lifestyles, and a lot of those qualities can be captured in the convenience of The Villages Town Center. 500,000 square feet of retail, dining and medical facilities are a blessing for any resident looking to run errands without excess travel. This is especially important during the summer season where traffic can be a bit tighter than usual.
Over at The Villages Town Center is the exceptional Lowes Foods neighborhood grocery store. This building is stocked with only the best products available in the area, with many of them being local to North Carolina farms and suppliers. The staff is friendly, and the products are fresh! It's the perfect option if you need to make a quick pantry re-stock in between hosting guests. Lowes Foods even offers you the option of prepping and chopping certain foods for you. It's part of an in-store option they have called "pick and prep" available at all Lowes Foods locations. Be it sliced, diced, cubed, or minced, if you have fruits and vegetables that need tending to, the sous chefs at Lowes will get you the goods.
All that you need to do is visit the store, go to their pick and prep station, and hand over what you want to be chopped. This process can be complete while you busy yourself shopping for the other items on your list. Then, all you must do is pick up your prepped produce and bring it back home. If you want to skip an extra step, Lowes Foods also has containers of pre-chopped items as well. And since The Villages Town Center is only minutes away from most residents' homes, that means faster turn-around times for meals. It's the perfect setup for any summer feast.
Life is easier when living at Brunswick Forest! If you have a major gathering, barbeque, or dinner coming up, be sure to stop by The Villages Town Center to cut down on prep time (Literally!)