Sales Agent Spotlight- Kim Fanelli
June 24, 2019
ISWebmaster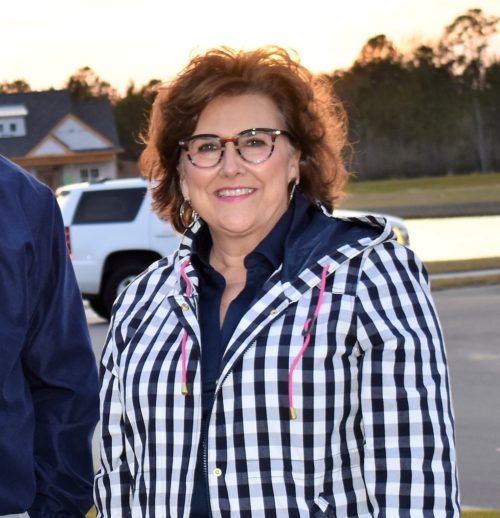 The sales team at Brunswick Forest is second to none! Always doing the best they can to provide aspiring homeowners and current to live out their dreams, the team is fully dedicated to making your Brunswick Forest experience a pleasant one. Each team member has their own story as to what first attracted them to be part of such a great community experience. With three decades of know-how in the real estate and master-planned communities vertical, sales agent Kim Fanelli tells us how she came to join the Brunswick Forest family and what she's learned along the way!
Originally from Tennessee, Kim has lived in Southeastern North Carolina for 27 years. "I've been on the Brunswick Forest sales team just about longer than anyone else," Kim states. "Originally, I was working in general brokerage before I joined the Brunswick Forest team," Kim continues. When Kim first heard of Brunswick Forest, she learned that our community and the area around it was quickly becoming a hotspot for activity. Yearning to be a part of it, she naturally felt drawn to Brunswick Forest and has been here ever since.
When it comes to working with aspiring homeowners, Kim admits to, "working with more people than she can count, but all of them have been memorable." She continues by telling us, "My favorite part about working with the people that I meet, is that each one has their own unique story in why they've chosen to be a part of Brunswick Forest. Choosing the right place to retire to and choosing a home is an incredibly important life decision for many people, and to have a hand in helping them reach their dream is a profound experience for me." Kim frequently attends ideal-Living shows where she is able to help aspiring homeowners from the Northeast. "I've met so many wonderful people along the way in my experience as an agent, and I always look forward to meeting more," Kim says.
Kim proudly states that Brunswick Forest is very much a paradise. While being by the ocean has its advantages, Kim also highlights that it's Brunswick Forest's ideal location and convenience which is its greatest quality. Residents enjoy being so close to great shopping, downtown Wilmington, UNCW, Wilmington International Airport and superior medical care. Kim eagerly states, "My occupation with my clients is not only professional, but also personal. Many residents end up becoming fast friends, and I've even had residents tell me that they've made more friends living here than anywhere else." Kim closes by offering valuable insight into how Brunswick Forest is more than a master-planned community, it's more like one big family! "The closeness and the camaraderie are very strong here, and to be a part of that makes my time here very special!"
If you should ever desire to speak to Kim or any of the awesome sales staff at Brunswick Forest, you can contact them at: 866-832-1141, 910-371-2434, or info@BrunswickForest.com