Safe Holiday Activities For 2020
December 8, 2020
ISWebmaster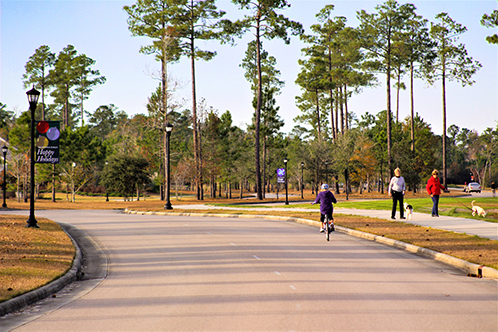 'Tis the holiday season, and naturally, you want to stuff your stocking with a lot of fun seasonal activities. With COVID being a constant presence, it is safe to say that everyone has had their usual holiday routines adjusted until further notice. But despite that, there is still a lot of fun (and safe) activities to enjoy around the greater Wilmington area.
Leland in Lights:
When the lights go out, the night is ablaze in a beautiful holiday display. That is the joy of visiting this year's Christmas display over at Leland in Lights. The Town of Leland touts this year's display to be "bigger and brighter" than before! Imagine an entire outdoor area lit up like a winter wonderland just like in many holiday movies, and you are on the right track to what you are going to experience here. Admission to see this display at 113 Town Hall Drive in Leland, NC, is free of charge and will be a great option for people of all ages. The main initial lights have taken place on December 7th, but the display in the area will be lit up until January 10th! This makes it a perfect opportunity for any resident or visitor to Brunswick Forest to see, as it will be up for a significant period. Lights can be viewed even from the safety of your vehicle, so there is no worry about clustering with other people indoors.
Jingle Bell Run 5K – Wrightsville Beach:
Taking place on December 12th at the Wrightsville Beach Museum of History, the Jingle Bell 5K run will be a great way to get out of the house and get a head start on those healthier New Year's resolutions. This 5K will get you out of the house and into the brisk fresh air and is safe due to the outdoor environment. The best part about this year's Jingle Bell Run is that you can also submit your virtual race time between December 11th and the 13th. You can choose to perform your 5K anywhere you desire and then submit your times with the IYR Virtual Running App. The in-person race starts at 9 am (starting and ending at the Historic 1924 Bordeaux Cottage, and both events (in-person and digital) will go towards benefiting the Wrightsville Beach Museum. It is healthy fun for everyone and on top of it you are donating to a good cause. It is the perfect holiday event for those with an active lifestyle. You can register right here on their website for both styles of races. Registration will run about $40.00 for the in-person and virtual three-mile events, and $20.00 for children 12 and under who also wish to participate.
Cape Fear Festival of Trees:
The Cape Fear Festival of Trees is a spectacular dazzling display of beautiful lights and ornaments every year. It has been a longstanding tradition in the greater Wilmington area for decades now. If there is an event that will get you into the Christmas spirit, it is the Festival of Trees because they always give back to a fantastic local cause. This year, each ticket sold will benefit Lower Cape Fear Life Care which provides medical care for those with life-threatening illnesses. This means that you can participate in something fun while giving back for the holidays, which is always a great bonus. This year the Festival of Trees is taking place outdoors at Mayfaire Town Center, all kinds of visitors both young and old will enjoy walking through a literal forest of some of the most creatively decorated trees in town. Each tree is usually sponsored by a particular business, which leads to a lot of fun designs reflecting that theme. Admission is $5 per person while guests under 12 years old can get in for free with a paying adult. The Festival of Trees will be open until December the 24th from 12 pm – 8 pm Mondays through Saturdays, and 1 pm – 6 pm on Sundays. Be sure to stop by during the evening hours for an extra special dazzling display of Christmas cheer.
The best thing about living down South during this time of year besides mild weather is knowing that there is some sort of special adventure not too far away. We at Brunswick Forest encourage you to take some time to settle into the holiday spirit with any of these fantastic events!