Running Towards Great Times Ahead: Girls on the Run
May 15, 2020
ISWebmaster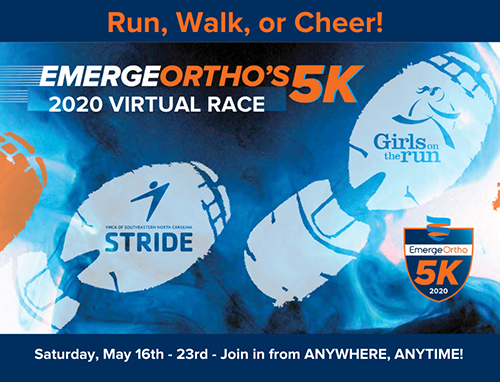 The Girls on the Run 5K will be taking place during May 16th through the 23rd and offers participants a fun event to get out and be active! Participants this year will have 12 excellent courses to choose from, one of them being none other than Brunswick Forest.
The race is being held by the folks over at the YMCA and is open to all ages and genders. For 2020, the Girls on the Run 5k is taking a new and exciting turn; Participants will now be able to take part in a virtual race, allowing them to run alone and on their own time, for a set number of dates. They will also have a set number of routes that they can choose from, so runners can tackle them at their own pace. Race coordinator, Lindsay Peiffer, mentions just how extensive this race is, "Currently, the race is set to go in New Hanover, Brunswick, Pender, Duplin and Cumberland counties. There will be a total of two courses per county that racers can choose from," she says. This event will also be taking place across eight different states, virtually!
Girls on the Run is a great program that has been going on for years. This program is one that young girls are especially engaged in across the country. Girls of all ages are encouraged to better themselves and their communities around them. Lindsay states, "It's all about having young girls set their own goals, and work towards them in a healthy manner." Once this program has reached its end in spring, girls involved will celebrate by taking part in the 5k as their ultimate achievement! "For many girls looking to participate, it will be their first 5k ever," says Lindsay.
Race participants will be able to pick up their own packets over at several EmergeOrtho locations, including the one in the Villages Town Center at Brunswick Forest, when their preferred race time draws near. Your race packet will include a medal, racing bib and even your own tee shirt. Out-of-towners will also be able to join in on the virtual race, using the same mobile app as runners on location to monitor their progress and report their time. Being that some of the event will take place in Brunswick Forest, residents are encouraged to join in the fun, or feel free to cheer on participants as they run on by. "Brunswick Forest has such a powerful community with a great environment. This is a fun activity that anybody can join while maintaining social distancing, and we encourage residents to be a part of the fun," Lindsay says.
Whether you are looking to stretch your legs and get in on the action or use your cowbells to cheer on runners passing by, Brunswick Forest encourages you to keep your eyes peeled. Lindsay ends by saying, "With everything being cancelled, we wanted to have families and youth able to celebrate the small things in life. We wanted them to celebrate their own personal victories, and the communities they live in." If you are looking to personally participate in the event, you can sign up for it here.