RESIDENTS GET THEIR HANDS DIRTY AT BRUNSWICK FOREST'S COMMUNITY GARDEN
May 3, 2015
Brunswick Forest
The beautiful master-planned community of Brunswick Forest offers residents a number of amenities, including more than 100 miles of walking, biking and nature trails, a state-of-the-art Fitness and Wellness Center, 160-acre town center with shopping, dining and medical services, three community pools and tennis and pickleball courts. The community also offers more than 50 clubs and a great deal of social events, so making new friends could not be any easier! One other amenity that sets Brunswick Forest apart is its Community Garden.
A COMMUNITY APPROACH
The Brunswick Forest Community Garden is nestled in a pocket of tilled land near the Cape Fear National clubhouse and is large enough to hold 60 resident garden plots. A large water tank and hose sits nearby for convenient watering and residents have constructed high fencing to keep deer and other wildlife away from their gardens.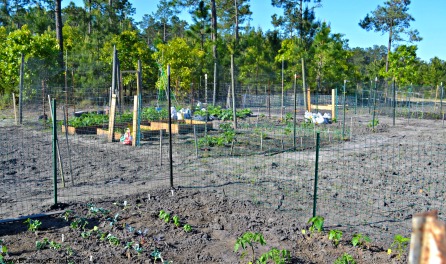 TIPS FROM THE COORDINATOR
Brunswick Forest's Community Garden Coordinator, Linda Ferry, has been gardening her entire life and this community garden is the third one that she has been involved with. Ferry says that the Brunswick Forest Community Garden is a learning space for residents and she encourages them to experiment to see what grows best and why. One suggestion she offers is that beginner gardeners try growing vegetables like string beans because they offer a quick turnaround, bountiful harvest and also help to enrich the soil with nitrogen. Another favorite plant for Ferry is the sunflower because of its beauty and ease of growth.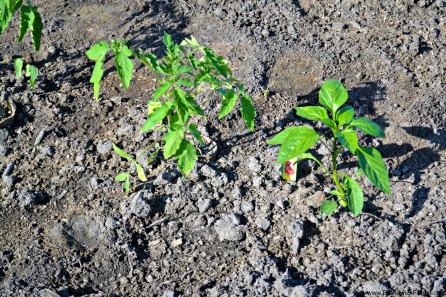 EXPERIENCE IT FOR YOURSELF
Want to try your hand at gardening this summer? Plots at the Community Garden are still available for Brunswick Forest residents. Contact Linda Ferry for details at jlferrys@gmail.com
888.371.2434
www.BrunswickForest.com