Representing Family and Quality: Claire Reddick of Mungo Homes
May 11, 2020
ISWebmaster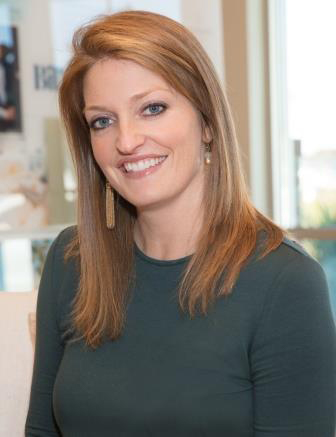 Mungo Homes has long provided generations of home buyers with great homes and personable service. Founded by Michael J. Mungo in 1954, the Mungo family still involves themselves in day-to-day business for all the clients they work with. Mungo Homes built themselves upon a commitment to community, and it is a legacy that continues with their work in Brunswick Forest. Claire Reddick is the builder representative and new home advisor for Mungo Homes. Today, she takes some time to share what Mungo Homes means to her.
A native of Mississippi, Claire Reddick has been working with the Mungo Homes team since March of 2020, making her a relatively recent addition! While her place with Mungo might be new, she has been living in North Carolina for almost 20 years. She has also been working in the real estate business since 2006. Having lived for six years in Boone and 14 years in Wilmington, Claire knows all about what makes living in the Carolinas so desirable.
"The Mungo Homes building approach is one that has been trusted for decades, and is a commitment to quality and innovation," Claire says. "We walk our clients through every step of our process and always make sure our clients are informed, educated and excited about their new Mungo Home," This is not just a matter of treating a client right for Mungo Homes, it is a matter of pride that spans decades. There is a good reason why Mungo Homes was named America's best builder in 2012; their builders ensure that every home is a quality piece of work, and as Claire puts it, "We always stand behind what we build." Mungo Homes has also won many other awards, such as the National Green Advocate of the Year in 2012 and the National Housing Quality Award in 2008.
The name of the game with this builder is a blend of exceptional quality and innovation in every floor plan they build. This is something that has stood the test of time for Mungo Homes. It is that stability, which is passed to homeowners for a carefree life, knowing that their home is counted amongst the best. "Mungo Homes loves building in Brunswick Forest because the amenities that complement our homes are second to none. The development is exceptional and we're proud to be part of one of the nation's best places for retirement living."
One of the neighborhoods in Brunswick Forest that you can see a lot of Mungo's recent work, is the neighborhood of Park West. This neighborhood is quickly shaping up to be a real winner, as it provides a great way for aspiring residents to live with accessible land and home packages. "It's a streamlined approach that has so many options. It's straightforward and provides smart and high-quality building/use of space for the discerning buyer."
Take it from Claire herself, Mungo Homes is more than just a quality builder, they provide an overall positive experience that will stick with you. If you are looking to find out more on Mungo Homes, contact the real estate team at: 855.983.9579. You can also take a moment to virtually tour some of the Mungo models at Brunswick Forest's Spring Homes Showcase or their YouTube Homes To Tour playlist.