Remembering Those Who Have Served. Memorial Day 2020
May 25, 2020
ISWebmaster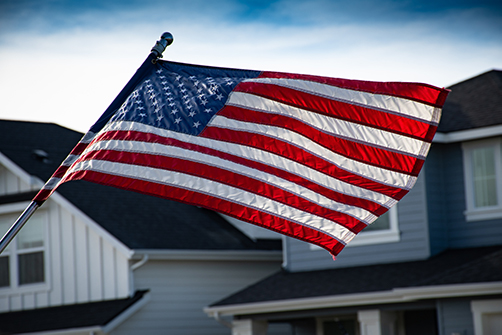 Summer is just around the corner, and that means plenty of residents in the Wilmington area will be gearing up for lots of fun in the sun! Cookouts, trips to the beach and boating will be just a few of the outdoor activities you can enjoy. Despite external circumstances being what they are, many will still consider Memorial Day the big summer kickoff and for us North Carolinians, it is a welcomed move towards normalcy as the Governor has begun phase two of the COVID-19 reopening plan. What better time than now for all of us at Brunswick Forest to give reverence to all those who have served our country in the armed forces.
Many who have served in the military have not always returned to their families to celebrate with them, so today we take time to reflect on the sacrifices that make our country so great. Memorial Day is celebrated on the last Monday of May and was originally known as Decoration Day. This well-known holiday was originally developed to honor those lost during the American Civil War. Early tributes were given in the 1860's, but the tradition eventually grew over the decades. Memorial Day as we know it now, became an official part of the calendar in 1971. The very first Memorial Day of its kind was held at Arlington, where up to 5,000 participants decorated the resting spots of lost soldiers. These traditions of remembrance continue to this day, and while they might take a different shape this year, the significance remains.
The greater Wilmington area surrounding Brunswick Forest is no stranger to Memorial Day celebrations. Common events include the emotional observance event held on the deck of the historic Battleship North Carolina and fireworks from the Carolina Beach Boardwalk. If interested, we recommend you first check with local event organizers to confirm any necessary details. While circumstances may have changed for 2020, the gravity of remembering those who have fought for their homes and families is ever more important.
Regardless of how you choose to spend your Memorial Day this year, be it with a barbecue, swimming in a pool, watching official ceremonies on T.V. or maybe just relaxing in your own way, the team at Brunswick Forest wish you a happy and safe day. And may those who have fallen never be forgotten. Because of them, we can enjoy the blessings of living free in such a great country. Thank you to those who have served and God Bless.