Recap: Wilmington's 24th Annual Cucalorus Festival
December 7, 2018
Beth Burgee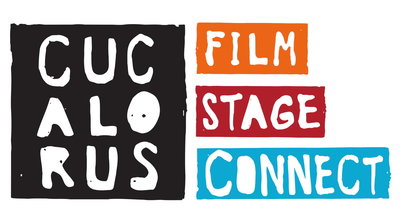 Wilmington is no stranger to the film and entertainment industry. So it is no surprise that what started 24 years ago as a small scale movie festival has become the Cucalorus that we know today. From the beginning, Wilmington's Cucalorus Festival has been a celebration of film. When it was founded in 1994 by a group of Wilmington filmmakers called Twinkle Doon, just 16 local films brought crowds of people to a small restaurant on Water Street in Downtown Wilmington. Fast forward to today and it has become an enormous celebration of local and international film with MovieMaker magazine recognizing it as "One of the Coolest Film Festivals in the World" for three years in a row! This year's Cucalorus Festival was no different!
The 24th Annual Cucalorus Festival, located just a few miles from Brunswick Forest, took place from November 7th – 11th. For five days, more than 18,000 people came together to share their love of film, music, and the arts. The festival featured over 200 screenings from 16 different countries, workshops, performances, and social events. Kicking off the festival was a performance by North Carolina native 90s indie punk rock band, Superchunk at the Brooklyn Arts Center. Other entertainment ranged from acts with a Grammy-winning artist, Rhiannon Giddens, to notable performances by local talent like Justin Smith in director Nick Westfall's 8 Slices.  One of the sold-out events that received a standing ovation was called "Songs of 1898" which featured Giddens. The musical history of the Wilmington Massacre of 1898 was brought to life with a mixture of songs and images while Giddens conversed on stage with New York Times journalist John Jeremiah Sullivan. The beauty of the Cucalorus Festival is that all kinds of art form are praised no matter who you are and so many unique experiences happen when such a large number of creative thinkers, innovators, and artists come together.
Beyond the screenings of new film, musical and theatrical performances, Cucalorus is a "multi-disciplinary arts organization" with educational conferences and programs ongoing during the festival. One of these programs is the Connect Conference which is a 2-day conference in Downtown Wilmington that covers topics such as health care, financial technology, employment, investment, and entrepreneurship. Another program is the Cucalorus Regional Engagement and Education program that Communications Director at Cucalorus, Becca Ederer says, "brought festival documentaries to groups ranging from elementary schools to assisted living facilities to promote media and digital literacy as essential for 21st century success." Cucalorus is able to do all of this while being a nonprofit organization because of the immense support they receive from the community. If you would like to learn more about Cucalorus or their volunteer opportunities be sure to check out their website!