Real or Fake Christmas Trees: Which Should You Choose?
December 9, 2020
ISWebmaster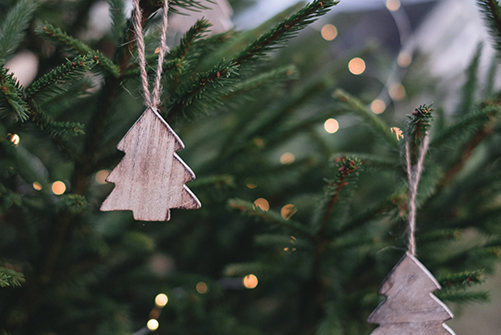 You cannot quite get into the holiday spirit without a nice Christmas tree to decorate for the occasion! While not everyone chooses to celebrate Christmas, it goes without saying that December is a time where many households will choose to have a tree decorated in their home. Christmas trees are more than just symbols of the season, but they add a lot of ambient joy, brighten up a room, and allow families to come together. But one of the age-old questions for the holidays remains the same: what is better, a real or fake tree?
Real Christmas trees are more symbolic than anything else. In the past, many December traditions would be to head into the forest and find a suitable candidate for chopping down. The freshly cut tree would then be hauled off to a family home and either propped up outside or placed indoors with a variety of vibrant decorations. While some folks still try to hold onto this tradition, most people end up going to one of many Christmas Tree farms in the local area. Residents of Brunswick Forest do not even need to leave their community to find their live trees, as this year they can take advantage of the Mahogany Rock Tree Farm located in The Villages Town Center. Mahogany Rock Tree Farm even has senior shopping hours running Monday through Wednesday from 9 am – 11 am (While supplies last!)
Real Christmas trees are valued because of their rich evergreen smell, which is a pleasant aesthetic to have in your home. Real Christmas trees also have the advantage of having a more natural appearance, which makes them gorgeous to look at no matter their size. Their natural branches are also pliable and easy to decorate. Getting a real tree for your home is more about tradition than anything else, but one that many people continue to enjoy.
The idea of having an artificial tree in your home for the holidays may not appeal to everybody, but they certainly have many advantages. For starters, you do not have to worry about going to a tree farm to find the perfect tree or being anxious about crowds taking the best examples for themselves. You can buy the perfect artificial tree that fits your home well, and then keep that tree in storage year after year. Some artificial trees come fully decorated with lights, so many people have half the process of decorating already finished for them. In addition to these qualities, artificial trees do not need to be watered and do not make a mess. While the idea of having an artificial tree may not be appealing to traditional yuletide decorators, it is quite advantageous to have something you can keep year after year without hassle.
So, which tree should you consider getting for Christmas this year? That all depends on what you are looking for in your home. If you want to be a bit more traditional and like the smell of fresh fir in your house, then a traditional tree is what you want (Not to mention the fun of searching for one with others). If you just want something that looks the part and is already set up for years to come, an artificial tree is more your speed. Whatever you choose, make sure the occasion is a good one, and most of all, are creative and have fun with it!