Pushing Forward with Josh London
October 1, 2020
ISWebmaster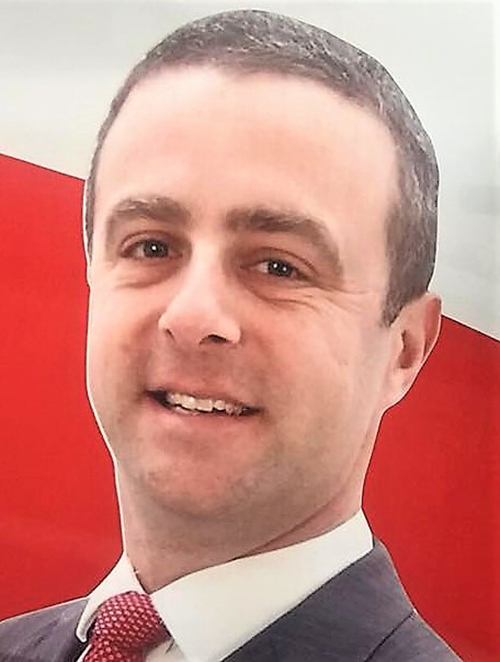 Josh London of State Farm Insurance has been helping residents in greater Wilmington for many years now. Aside from offering insurance and financial advice to residents around The Villages at Brunswick Forest, Josh London is also frequently seen on social media. He is well known for his dedication to the community and supporting local charitable causes. Now we speak with Josh on his views regarding the recent situation regarding COVID-19, and how he feels brighter times are ahead.
While the start of the pandemic left many people in an unsure position, Josh saw a landscape filled with clients trying to adjust to what the "new normal" was. "We tried to reach out to folks during this time, just to check on them and see how they are doing. We noticed people in a very unsure place," says Josh. Times have gradually changed for the better, however, and in time Josh began to notice a trend of people wanting to move out of congested areas. "So far it appears more homes are selling than in the past and people are moving here, speeding up their plans."
Josh has always been well known for his community contributions, and during this ordeal, it has been no different for him and his team at State Farm Insurance of Leland. Naturally, they have been doing everything they can to help alleviate the worries of others. "We offered payment relief from mid-March until May 31st if the customer needed it. After that, we split any missed payments up into a period of three months to try and help them manage their expenses," Josh explains. State Farm Insurance also gave two billion dollars in dividends back to customers nationwide. "In NC specifically, we gave 22.5% of the auto premiums paid from March 20th-May 31st back in the form of a dividend credit to all customers. On top of that, we filed for an 11% rate decrease for auto insurance in NC the NC Department of Insurance approved an average of 7% rate reduction for auto insurance. This has gone into place already."
For Josh, he feels that having an insurance agency located so close to where you live is a major asset! When asked how advantageous it is for residents living at Brunswick Forest to have his team right down the road in The Villages, Josh had this to say, "I think it is incredibly advantageous. Regularly (non-catastrophic event) I think people enjoy still being able to come in, have a cup of coffee with my Team and I, review coverage's to make certain they have adequate coverage and broaden our relationship." In addition to donating back to the same local community that provides him with business, Josh also cites his location in The Villages as being one of convenience for residents too. Rather than being handed around to different people on an 800 number, you have the pleasure of meeting with Josh just down the street from your home. "When you are dealing with an 800 number you may never speak to the same person twice, you may not have a full understanding of what your coverage may be and they certainly will never sponsor small local charities that rely on our assistance."
Originally a resident of New Jersey, Josh London considers him a full-blown Carolinian as much as any other aspiring homeowners looking to move here. Josh cites that Brunswick Forest itself has amazing grounds with wonderful people living there! "The developer continues to invest in infrastructure both from an amenity standpoint and a functionality standpoint," he says. If there is one word of advice that Josh would give to anyone thinking of moving down South in the coming months, it is "What are you waiting for?" Josh is ready and willing to guide you through what you need when you get here! It is because of the charismatic and generous nature that we are honored to have him as part of The Villages at Brunswick Forest.