Preparing to Sell Your Home
December 29, 2021
ISWebmaster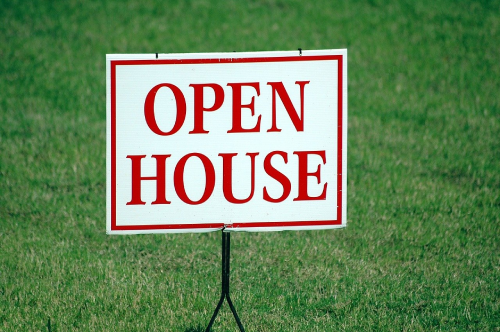 It's important to know how to get your home ready to be on the market. We at Brunswick Forest have some easy-to-follow tips that will help you on the path to selling your home.
Roadmap to Success:
Adequately preparing your home to be sold can help leverage a higher sale price because buyers want to move into a clean, well-maintained home. The more blemishes the home has, the less interested people tend to be.
General Guidelines:
Declutter your home
Keep decorations in your home to a more neutral color palette
Put yourself in the shoes of the buyer – what details would you focus on
Emphasize your home's curb appeal
Make sure your home is photogenic
Make any repairs that need to be addressed before listing your home
Remember the little details carry a large weight
It is easy to follow these guidelines, as many of them overlap. The consensus though, is that you should make things look as nice as you can. Make sure your home is flattering and showcases the most desirable features before a showing.
Make Necessary Repairs:
A house riddled with neglected problems is something that won't sell well (or earn you the trust of a buyer). If there's any damage from inside or outside forces, it should be repaired as soon as possible.
Touch Up Your Home with Paint:
Freshen up those walls! Even if your home has the advantage of having some desirable color palates, there's no shame in giving your walls a fresh coat. Touch up areas around the house that may have gotten smudged, dirty, or marred over the years. Don't be afraid to use a primer if you need to. Match the color appropriately, and make your home look the part. Don't forget to perform any necessary repairs that may be needed before you begin painting.
Curb Appeal:
Repainting the front door invites potential buyers into a welcoming atmosphere. Replanting fresh flowers outside can help brighten the first impression aspiring homeowners get. Installing new doorknobs, welcome mats, and even updating the garage door are all options to consider.
Cleaning and Final Touches:
Most of all just make sure your house is clean. A clean home is a happy home, and once that's been taken care of, it's all down to those important finishing touches. You can set the table with runners and custom place settings and furnish the living room with appealing decorations or furniture. If you don't have the time to do so yourself, it's worth it to hire a professional home-staging expert! Surveys from sources such as the National Association of Realtors report more than a third of agents said home staging can increase home value anywhere from 1% – 10%.
Ultimately, prepping is an easy way to ensure you sell your home in a timely fashion. Whether it's to move to a new home in Brunswick Forest or learn a few simple ways to stage your home, these tips should help you!