Port City Summer Entertainment
August 5, 2022
ISWebmaster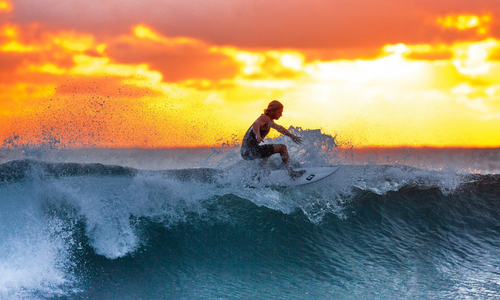 Summertime around the greater Wilmington area is perfect for enjoying any number of events around the locale. There's always entertainment to be had, so you're never sitting around wondering how to best spend your day. This city has become a haven for so many artists, musicians, brewers, restaurateurs, and historians. Here's a snapshot of what to expect for August.
Wahine Classic Surf Competition: August 13th – 14th
Surfing is a cherished activity of many Wilmingtonians. Being so close to the ocean, the town of Carolina Beach sees its fair share of surfers for both competitive and recreational reasons. One of the most popular competitions held every year is the Wahine Classic Surf Competition. Here, female surfers of all ages and skill levels compete for the chance to be named champions of their respective divisions. The divisions will include both professional and amateur short/longboard competitions. One of the biggest crowd pleasers is, without a doubt, the Tiny Wahine Competition which involves younger surfers. This year the event will be held at Hamlet Avenue in Carolina Beach, so be sure to go on out and show your support.
Summer Jazz at the Mansion: August 11th
Do you like Jazz? Then you'll certainly get your fill of it in the upcoming month. Jazz at the Mansion is a fantastic outdoor live performance held in the courtyard of the historic Bellamy Mansion, downtown. This concert series takes place on the second Thursday of every month leading up to September. Feel free to bring your picnic blankets and lawn chairs, as you enjoy the smooth sounds of the Mangroove Jazz Quintet. It's $20 for general admission if you're interested and promises to be a perfect way to spend a summer evening.
All Levels SUP Yoga: August 14th
Stand-up paddleboarding is a popular waterborne activity in the marshes that surround our various beaches. But have you ever used one for yoga? That's what the "SUP" stands for in All Levels Sup Yoga! What better way to start a summer day than by being one with nature out on the water? This coastal innovation allows you to work at your core, all while having a great time. Each move is tailored to your experience level, balance, and comfort. Be sure to register in advance! Keep in mind that it's $35 for the class and to rent a board, but $30 if you bring your paddleboard. Classes will take place on Wrightsville Beach at 96 W Salisbury Street.
History Comes Alive with Dr. Chris Fonvielle: August 21st
Looking to learn more about the phenomenal history of downtown historic Wilmington? How about learning while out cruising on the Cape Fear River? Wilmington Water Tours is hosting Dr. Chris Fonvielle on a two-hour boat ride where you'll get to take in the sights and learn more about Wilmington. History segments will include information regarding the Revolutionary and Civil Wars, piracy, and the shipping industry. The boat will shove off from the dock at 212 S Water Street. Adult tickets are $45 per adult and $25 per child. Children up to 3 years get on board for free. Better book your spot fast because this cruise is in high demand!
Comedy With Punkie Johnson: August 26th
Known for her high-energy performances, Punkie Johnson is one comedian that will leave you in stitches. Well-known from movies and television Space Force, Bill Burr Presents the Ringers, The Adventures of Whit, and The Real Witches of Hollywood. With fast-paced comedy and a huge dose of Southern Personality, Punkie Johnson will have you laughing in your seat. She'll be performing at Dead Crow Comedy in downtown Wilmington.
If the name of your game is "summer fun," consider catching some of these events around the greater Wilmington area!