PICTURE THIS!
August 2, 2012
Brunswick Forest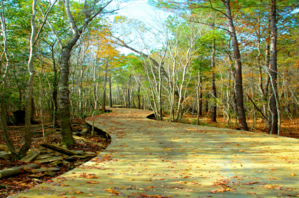 Ever stumble upon a great nature shot while walking through Brunswick Forest? Now is your chance to share it with other Brunswick Forest residents….share with us on Facebook your best snapshots of Brunswick Forest, and they could be chosen as "Picture This" photo of the week!
Brunswick Forest is packed full of walking and biking trails, over 100 to be exact! Winding trails and boardwalks located throughout Brunswick Forest lead you through the beautiful outdoor oasis, and you might even find yourself visiting the outdoor classroom!
Pocket parks are also an abundant feature that you will surely come across as you explore everything that Brunswick Forest has to offer. There is no telling when inspiration will hit you, so if you happen cruise around the corner while biking and spot the perfect photo op, be sure to send it to us and it could be chosen as the Brunswick Forest "Picture This" photo of the week!
See it, snap it, share it!
888.371.2434