PICKLEBALL AT BRUNSWICK FOREST
September 18, 2016
Brunswick Forest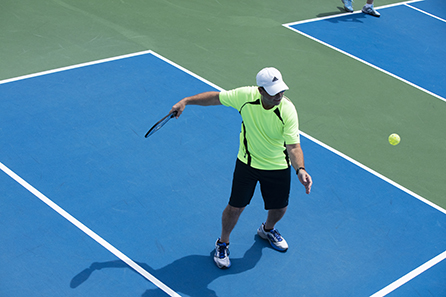 Among the many outdoor activities available at Brunswick Forest, pickleball has become a sensation! If you are looking to improve your technique, hone new skills, or simply learn how to play the game, there are classes available for you. Regardless of your level of play, classes are offered from the beginner level to the more advanced and are available throughout the week. Instructed by residents of Brunswick Forest – Jan Abbott, Marty Smith, and Richard Holloman, you will learn the fundamentals as well as drills that focus on specific shots in the game.
IT'S EASY TO GET STARTED
If you are new to pickleball or looking to get back in the game, here is the perfect class for you! The Beginner Class introduces the sport, refreshing the basic tactics of the game so that you can move more skillfully around the court. Don't have a pickleball paddle? Not to worry! You can buy or demo a paddle of your choice after registering. If you are looking for more, there are specific drills courses, like the Dinking Course or 3rd-Shot Drop-Shot Course. Sign-up for these courses on the Brunswick Forest Pickleball website!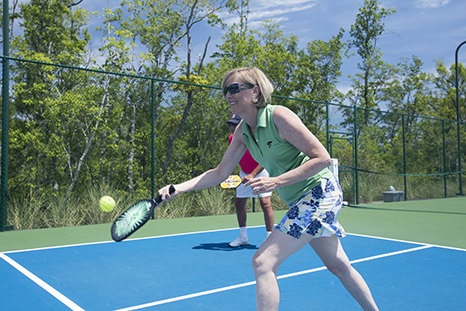 WITH A LARGE COMMUNITY, THERE ARE ALWAYS PEOPLE LOOKING TO PLAY
With 400 members in the Brunswick Forest Pickleball Club, there are always people looking to get on the court. Pickleball is also a social sport, and it's important to just have fun! Between competitive play to drills classes, there are barbeques and outings that are open to the pickleball community. If you're looking to play competitively, you can also register for leagues and ladders. On the other hand, you can also join the drop-in events. Scheduled daily, the drop-in events allow you to play with a small-group without needing to sign-up.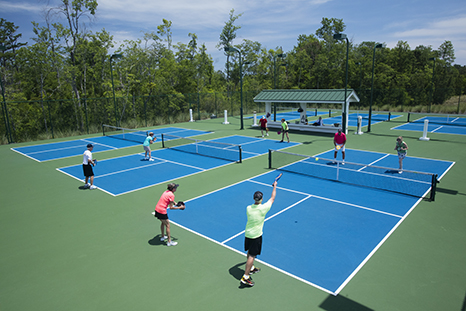 To learn more, register or join the Brunswick Forest Pickleball Community and visit the Brunswick Forest Pickleball Website.