Perspective With Agent Judson Poole
January 14, 2022
ISWebmaster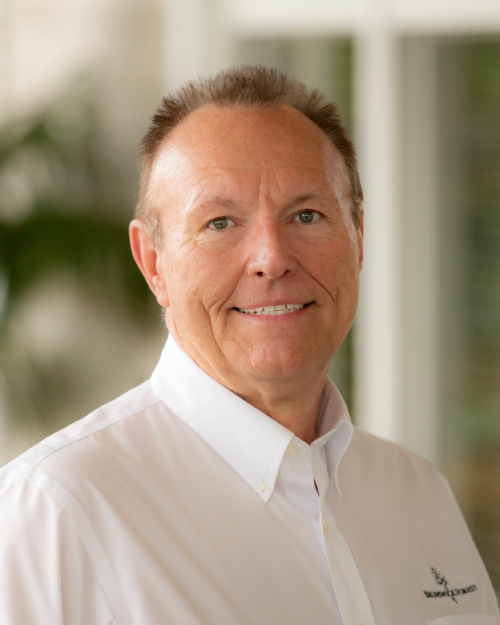 Always Ready to Help:
Having an experienced agent by your side when you decide to purchase, build, or sell a home is truly valuable. You want someone who has your best interests at heart, to act as a guiding force for you regarding market conditions, home walkthroughs, and the knowledge needed to sell your home. Judson Poole, one of our agents here at Brunswick Forest Realty, has over 20 years of experience helping those looking to list their homes on the market. We sat down with Judson for the new year to get his perspective on what he does.
A Man of Experience:
Judson takes pride in being part of the Brunswick Forest Real Estate Team and being an asset for his clients. "On average, our team of professionals have been here since the inception of the community and continue to present Brunswick Forest as a lifestyle choice over just selling a house," he tells us. "Best of all, access to three separate amenity centers boasting three outdoor pools and one indoor heated pool is in the Master HOA. Tennis, Pickleball, Basketball, Small boat launch, and 100 miles of paved and unpaved trails; Residents can pick and choose what interests them the most with over 50 resident sponsored clubs and groups."
Judson Knows Best:
As the years have gone by, Brunswick Forest has gone from a couple neighborhoods to a prized, award-winning enclave known throughout Southeastern North Carolina. Throughout last year, we've grown even larger with more phases soon to come. Having been at Brunswick Forest for quite some time, Judson knows the community and surrounding areas like few ever could. He's seen how far everything has come, and he looks forward to all the new progress being made. "New phases will open inside of Brunswick Forest. Retail, Medical, Food and professional services in The Villages continue to bring even more desired services for our current and future residents". As the need for homes continues into 2022, Brunswick Forest is looking to again exceed our planned goals like we did last year.
Take Judson's Word – Come Visit Us!
For anyone who might have had enough of the winter blues and want to make the effort to relocate or sell their current home, Judson had this to say, "The only way to appreciate what options are available to you is to visit us in person. In 2022, interest rates are projected to increase. Many families have taken advantage of the current market which is yielding shorter selling times for their current homes." Now's a great time to make a move! Take Judson's word, Brunswick Forest is something that needs to be experienced. You can schedule your Coastal Discovery Tour now or contact us at 833-497-1001 for more details.