Personalized for You: Atlantic Homes
February 24, 2022
ISWebmaster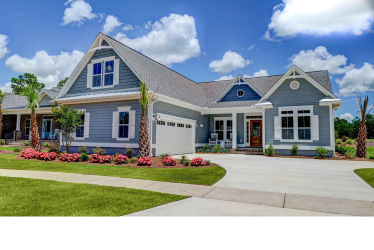 Built for Success
When you work with a builder, you want a team that gives you quality and consistency. Brunswick Forest is proud to partner with several preferred builders who are known for their dedication towards customer service. Amongst these is our newest partner, Atlantic Homes.
An Experienced Team
Having experience is important in the real estate industry. Building an exceptional product speaks for itself, but the real difference is made in customer service. If you place a client's needs as a priority, it makes all the difference in their home building experience.
With over 24 years of experience in building for master-planned communities, Atlantic Homes know their craft inside and out. Owner Todd Garrett has a longstanding relationship partnering with Brunswick Forest, and Atlantic Homes is an eagerly anticipated addition to the preferred builder group. Through experience, Todd knows what their buyers want from a dream home and floorplans tailored to accommodate them. This results in a smooth homebuying experience that is personalized for each person.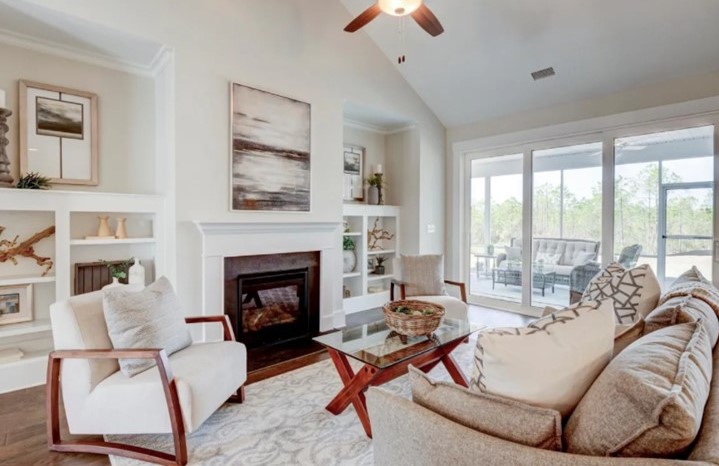 Here's a quick listing of their proven yet simple building process:
Step One: Floorplan
– First, Todd and his team work to go over the details of your chosen floor plan, and make sure it perfectly suits your needs.
Step Two: Homesite
– After a perfect floor plan has been chosen, Atlantic Homes goes the extra mile to make sure it fits the chosen homesite.
Step Three: Home Features
–Atlantic Homes works in tandem with you to make sure your dream home has all the necessary features and equipment.
Step Four: Design Center
– This is where an aspiring homeowner can work alongside Todd and the Atlantic Homes team to put all the selected home features together. The design center is where the interior of your home officially begins taking shape.
Step Five: Plan
– Next, Atlantic Homes draws up your plan with all your selected features. This gives a better overall picture of what a home will look like before it's finalized, and the building begins.
Step Six: Inspection
– Once the basic structure and internal wiring of a home are built, Atlantic Homes inspects every inch thoroughly to make sure everything works correctly. This includes lighting hookups and installation locations.
Step 7: Welcome to Your New Home
– After lots of anticipation, Todd and his team will bring you to meet your dream home in person. It's time to finally see everything put together as a finished product!
Homebuilding should be about forming a powerful bond between builder and client. Trust between these two parties is very important, and it's something that Atlantic Homes has been doing commendably for over a decade. The Brunswick Forest team is both excited and happy to have them as our partners in helping people achieve their dream homes.
Models and Floor Plans
Atlantic Homes offers eight spectaculars floor plans that are sure to impress any prospective homeowner. These homes are uniquely attractive, luxurious, adaptable, and spacious. Their current models are as follows:
The Aiken
The Naples
The Boca
The Herndon
The Lynchburg
The Magnolia
The Augusta
The Monroe
Each one of these homes allow plenty of space for entertaining or hosting guests, with lots of options for single story lifestyles.
The Final Word
We're so excited to have Todd and the Atlantic Homes team as a part of our preferred builder group. Jerry Helms, president of Brunswick Forest Realty, says, "Todd Garrett and his team bring skill and integrity to the homes they build and the clients they work with. Todd's approach to his clients shows a sincere desire to not only meet but exceed their expectations." If you're interested in learning more about Todd and what Atlantic Homes has to offer, you can contact our team at 833-497-1001.