PATIO HOMES FOR SALE IN BRUNSWICK FOREST
April 5, 2013
Brunswick Forest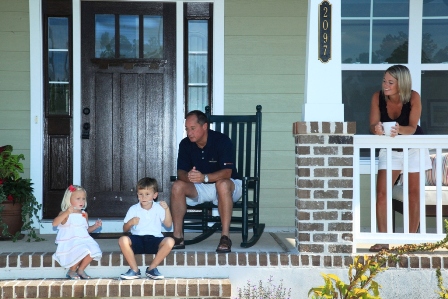 INDOOR/OUTDOOR LIVING MADE EASY
Lifestyle is exemplified in the Coastal South's fastest growing community, Brunswick Forest, where homeowners enjoy prime location, amenities and stunning Wilmington, NC real estate! Brunswick Forest is located just minutes from Wilmington and makes finding your dream patio home easy with a tremendous selection of styles for all tastes!
Many of the twelve available neighborhoods in Brunswick Forest offer patio homes with a galore of styles, finishes and color choices. With easy flowing floor plans, expansive master suites, gourmet kitchens and the most coveted indoor/outdoor living features, patio homes have continued to be a favorite home-style choice for buyers. Whether you are looking for a Floridian style or Coastal style patio home, Brunswick Forest has just the one for you!
One of the most popular design features in patio homes is the ability to enjoy indoor and outdoor living seamlessly. Most patio homes within the Brunswick Forest community come with well-appointed indoor/outdoor living space. Simply slide the wall of clear glass floor-to-ceiling windows and be amazed at the additional space that instantly appears!
Click here for more information on patio homes and other available properties
888.371.2434