OVER 50 ACTING CLASS AT THE LELAND CULTURAL ARTS CENTER
April 12, 2016
Brunswick Forest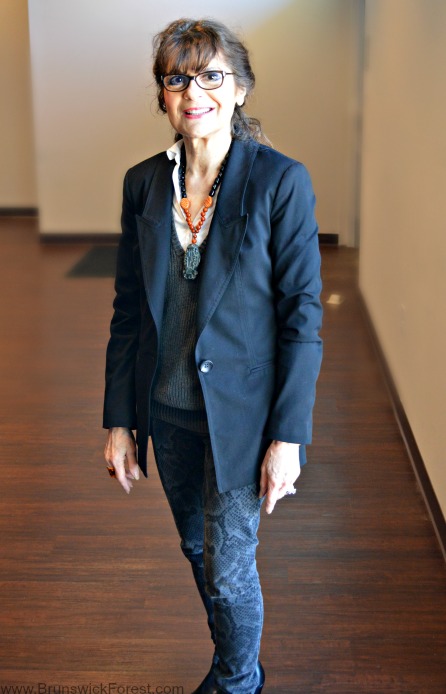 The nearby Leland Cultural Arts Center (LCAC) offers classes to Leland residents like those who live in beautiful master-planned community of Brunswick Forest. Here, at this newly-opened facility, residents can take part in pottery, cooking, painting, writing, photography, dance and yoga classes as well as a special acting classes geared toward adults age 50 and over.
ELLA REISCHER
The Over 50 Acting Class at the LCAC is taught by Brunswick Forest resident, Ella Reischer, who has been acting and singing since she was just a little girl. Ella took classes at the Charles and Lowe Studios in New York City which was affiliated with the Palace Theater. There she learned to sing, dance and act. Ella was accepted in to the School of Performing Arts for music, violin, voice and drama. She performed in plays throughout her high school and college years and continued to do so her entire life—even while she and her husband lived abroad. Since moving to Brunswick Forest, Ella has taken part in productions at TheaterNOW and performed in a fundraiser for Alzheimer's disease at the downtown Wilmington Hilton Riverside.
LESSON PHILOSOPHY
Ella encourages people with no acting experience to sign up for the Over 50 class. "Everyone has some acting ability," she says and explains how we use some form of acting in our everyday interactions with others. While those unaccustomed to performing in front of an audience may find it nerve-wracking, Ella insists that the classes help give participants a boost of confidence in a very short period of time. "There's an electricity to it," Ella says. "Being in front of an audience gives you a little lift that you carry with you for a long time afterward."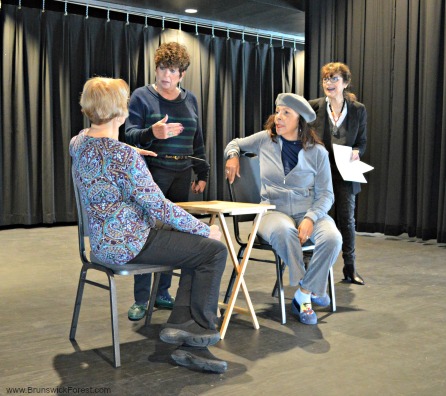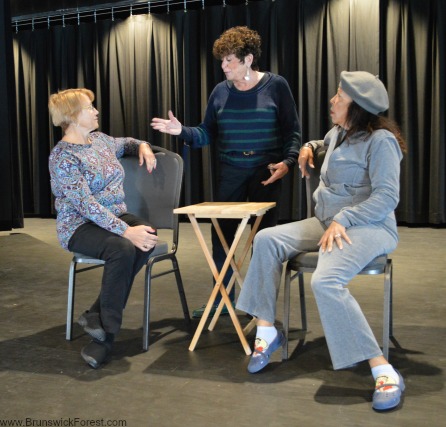 SUMMER SESSION CLASSES
The Over 50 Acting Class will be available to Leland residents during the LCAC's Summer Session. In order to sign up, residents can visit the LCAC's website, or call 910.385.9891.
888.371.2434
www.BrunswickForest.com