Our Local Community's Dedication To Breast Cancer Awareness Month
October 18, 2018
Beth Burgee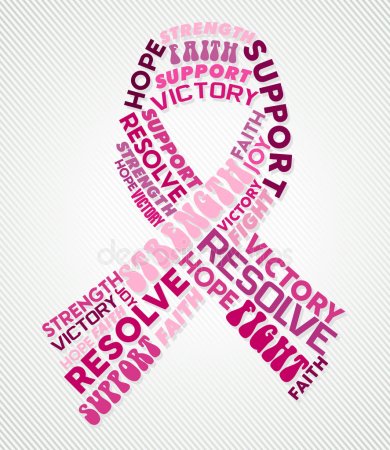 October is Breast Cancer Awareness Month and with one in eight women in the United States being diagnosed with breast cancer at some point in their life, this month plays a crucial role in teaching women and men about breast cancer, spreading awareness about prevention and the importance of early diagnosis and joining together to form a growing community of survivors and advocates.
Our local community has numerous organizations that are dedicated to breast cancer. These organizations work year-round to help those impacted, as well as their families and loved ones.
The Pink Ribbon Project
The Pink Ribbon Project provides patients in southeastern North Carolina access to 3D mammography screenings, comfort to those undergoing cancer treatment and community awareness of breast cancer and the benefits of early diagnosis and screenings. The Pink Ribbon Project funds more than 1,000 screening and diagnostic breast procedures each year for eligible patients.
More than $2.1 million has been raised and over 7,500 comfort bags have been given to area women since 1998 – all possible through Pink Ribbon events, community partnerships and donations.
The Project is highlighted by an annual luncheon with more than 600 guests, followed by an evening Cocktail Party with over 400 people in attendance. This year's event has been moved from October 2018 to March 2019.
Pretty in Pink Foundation
A North Carolina based organization, Pretty In Pink's mission is to provide uninsured and under-insured breast cancer patients with financial assistance for quality, life-saving medical treatment. Founded in 2006 by Dr. Lisa Tolnitch, the Foundation has covered the cost of life-saving treatments for thousands of patients in the state. Based out of Raleigh, Pretty In Pink will hold a Pink Pumps and Bow Ties Benefit on October 19th at Carolina Country Club in Raleigh. This event will benefit women and men who need assistance when breast cancer is present and health insurance is not.
Lump to Laughter, Inc.
Created by two friends who walked through the journey of breast cancer together, the Lump to Laughter organization aims to provide emotional and spiritual support as well as financial assistance to those diagnosed with breast cancer. Founders, Renee Ballard and Connie Hill, have created numerous programs, packages, workshops and meetings for those fighting and overcoming breast cancer.
Hope Abounds
Local to Wilmington, Hope Abounds, Inc. is a charitable nonprofit with a simple mission of supporting every individual battling cancer.  They do this by offering Patient Advocacy, Educational Programming and Navigation through active cancer treatment to families in North Carolina and South Carolina.
Taking place this Saturday, October 20th, Hope Abounds is holding a Racing for the Gold event at Jungle Rapids Family Fun Park in Wilmington. This Go-Kart Race for Hope event will benefit those battling cancer in our local community.
866-831-8382
www.brunswickforest.com