ONE COMMUNITY, MANY OPTIONS
September 26, 2013
Brunswick Forest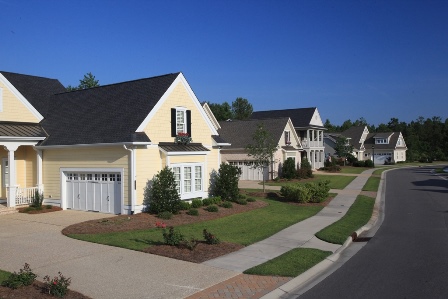 At Brunswick Forest, exceptional real estate options and an unrivaled lifestyle provide a unique opportunity for those seeking their dream home. Brunswick Forest offers a collection of distinctive architectural styles and beautiful home designs all within a thoughtfully planned coastal community.
Each of Brunswick Forest's exclusive neighborhoods provide a living environment unlike any other and all include attributes that are truly unmatched. Peaceful lakeside homes, elegant town homes, coastal Carolina bungalows, premiere golf course homes and Floridian style homes can all be found in Brunswick Forest, the Coastal South's fastest growing community.
THE NEIGHBORHOODS OF BRUNSWICK FOREST
Ashwood– Experience low maintenance single level living in the stately town home neighborhood of Ashwood. Light filled interiors and flowing living spaces provide easy living in lavish designs.
Cape Fear National- Premiere golf course home sites along stunning greens and fairways dazzle the eye in the exclusive neighborhood of Cape Fear National.
Evangeline– Variety, luxury and top home designs make Evangeline a popular choice. Choose from well-appointed town homes, custom homes and excellent villas that all offer top-quality interior and exterior features.
Meadow Park– Coastal cottages with class and appeal make the Meadow Park Cottages a delightful addition to the already superb choices within Brunswick Forest.
Park Landing– Coastal homes with style and inspired home designs make Park Landing a first-rate neighborhood choice. Breezy light filled interiors and open floor plans make these charming homes highly sought after.
Shelmore– A quiet enclave of Carolina styled bungalows offer beautiful nature and water views and one-of-a-kind home designs.
Villamar– Let the sun shine in in the Floridian styled homes of Villamar. Homes in this well-planned neighborhood offer contemporary living mixed with luxurious features in a refined home design.
Walden– Custom homes in a natural setting make Walden its own distinct living environment. Homes are set along quiet lakes and parks for a style of living that is truly grand.
Finding the perfect home is easy at Brunswick Forest with the extensive selection of quality homes that are located throughout this top-notch community.
For more pricing information on the neighborhoods of Brunswick Forest, please call 888.371.2434.
www.BrunswickForest.com