North Carolina Aquariums
June 5, 2019
ISWebmaster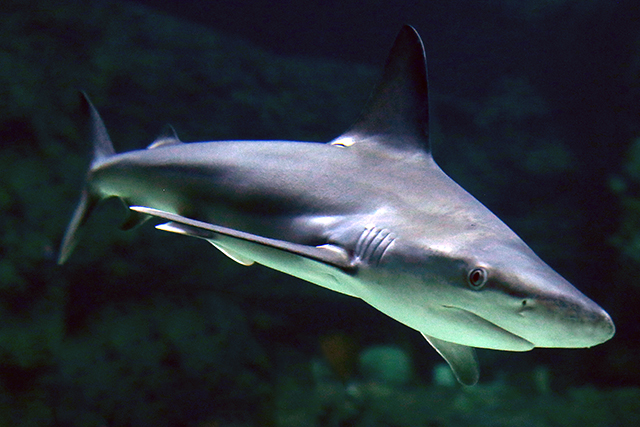 Just about everybody who visits Southeastern North Carolina will tell you, we are fortunate to live so close to a beautiful coastline. Locals are used to seeing dolphins, rays, crabs and other forms of marine life here. But when you're looking to get up close and personal with these creatures, there's no better place to do so than in an aquarium. North Carolina's three major aquarium locations were rated amongst the top 10 best aquariums in North America.
North Carolina Aquarium at Fort Fisher
The North Carolina Aquarium at Fort Fisher is well worth the drive out to Kure Beach. This well-known aquarium has been a local attraction for years and displays a diverse plethora of marine creatures. Sea turtles, sharks, eels, jellyfish, horseshoe crabs, sea stars and stingrays are just a small sample of the species on display. Younger crowds will enjoy exploring the aquarium's adventure reef attraction and digging for fossils. Adults can look forward to a relaxing day learning all about our natural North Carolina marine ecosystems, and what can be done to conserve them. From swamps and estuaries to the open Atlantic, you can find all the incredible creatures that inhabit these places at the Fort Fisher Aquarium. The Fort Fisher Aquarium isn't just about marine life, because there's reptiles and avian life on display too! A rare albino alligator and a bald eagle are among some of the aquarium's most well-known residents. If you have a yearning for learning more about our coastal areas, then the aquarium at Fort Fisher is a fantastic place to start.
Location: 900 Loggerhead Rd, Kure Beach, NC
Days Open: Monday through Saturday
Hours: 9am – 5pm
North Carolina Aquarium at Roanoke Island
The North Carolina Aquarium at Roanoke Island is the place to be for discovering the marine life of the Outer Banks. Special programs involve touring the local wetlands and learning about the importance of conserving marine ecosystems. Watch seahorses go about their habitat, observe divers interacting with marine life and touch a stingray! You can even see how the Aquarium at Roanoke Island helps to conserve our Sea Turtle friends at their Sea Turtle Assistance and Rehabilitation Center.
Location: 347 Airport Road, Manteo, NC
Days Open: Monday through Saturday
Hours: 9am – 5pm
North Carolina Aquarium at Pine Knoll Shores
Pine Knoll Shores Aquarium is splendid! Just like its sibling aquarium locations, Pine Knoll Shores displays thousands of creatures from different marine environments. Most impressive of all is the living shipwreck exhibit at Pine Knoll Shores. The best way to see how shipwrecks can benefit marine life without getting wet. 306,000 gallons of saltwater and a full-size replica of the German Submarine U-352, make this exhibit the largest manmade ocean habitat in North Carolina. Visitors will be able to observe all the sea creatures that rely on the wreck for food and shelter including sheepshead, nurse sharks, Atlantic spadefish, tiger sharks and a green sea turtle. With so much to see and explore, it's no wonder why people will flock to this location.
Location: 1 Roosevelt Boulevard, Pine Knoll Shores, NC
Days Open: Monday through Saturday
Hours: 9am – 5pm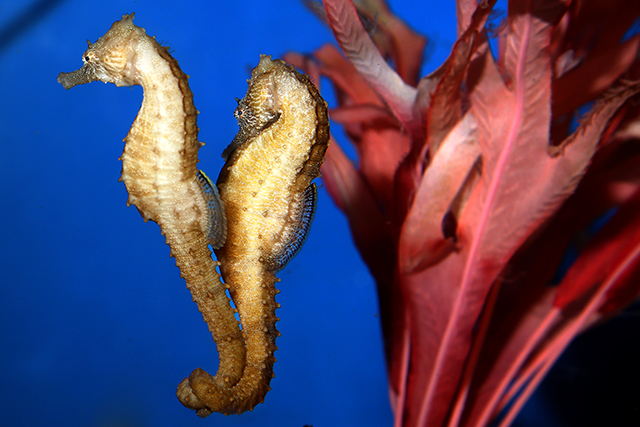 Being a master planned community that's one with nature, Brunswick Forest knows just how important it is to learn about and preserve our local marine life. For a fantastic day that's rich with education, you can't beat the North Carolina Aquariums. Plan a visit today and learn more at: http://www.ncaquariums.com/