NORTH BRUNSWICK NEWCOMERS CLUB WELCOMES NEW BRUNSWICK FOREST RESIDENTS
December 19, 2014
Brunswick Forest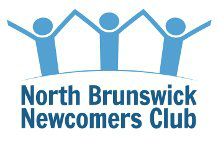 The North Brunswick Newcomers Club (NBNC) is a non-profit, social organization whose aim is to help members become familiar with northern Brunswick County, its culture, history and lifestyles and to extend a friendly welcome to new residents in the area. New residents to Brunswick Forest who are looking to meet new friends, take part in group social activities and learn more about the area are welcomed to join. "You meet a lot of people who are in the same situation as you are," says NBNC Publicity Chair Barbara Rydell of the club. "We have a lot of members who live in Brunswick Forest and, since we have a three-year membership limit, there's always turnover and new faces."
MONTHLY MEETINGS AND SOCIALS
The NBNC meets once a month on the 2nd Friday of every month. Their next meeting is Friday January 9, 2015 and will take place at the Brunswick Community College Leland Campus, 2050 Enterprise Boulevard. Before the meeting, there is always time for refreshments and social time, and the Sunday after each meeting, the club holds a cocktail gathering at one of the board members' houses.
PLENTY OF ACTIVITIES
The NBNC members take part in a number of activities, including books clubs, dining clubs and fishing and kayaking tours. "We have a wide variety of activities," says NBNC Publicity Chair Barbara Rydell. "You are sure to find something that you like to do." There is also a philanthropic aim to the club. If any funds are leftover at the end of the year, club members vote to decide what non-profit organization should receive donations.
CONTACT THE NORTH BRUNSWICK NEWCOMERS CLUB
To learn more about the NBNC, visit their website where you can fill out an online membership application. You can also call NBNC President, Cris Allen at 910.833.8949 or email him: president@nbnewcomers.org.
888.371.2434
www.BrunswickForest.com