New Properties at Cape Fear National
April 10, 2019
ISWebmaster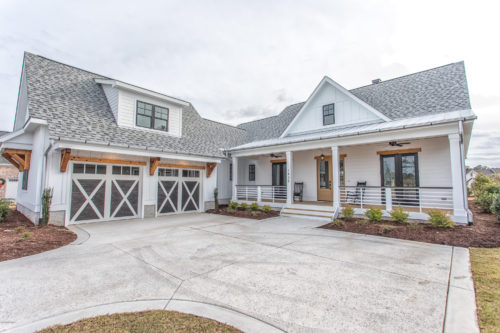 Cape Fear National golf course is one of the jewels of Brunswick Forest. Offering some of the best championship golf in Southeastern North Carolina, Cape Fear National also provides homeowners a chance to live their coastal lifestyle right on the course. Cape Fear National is currently offering new property releases that will make you feel like you've made a hole in one.
For golf lovers and golf fans, this is a place where you can live your best life! Cape Fear national offers natural beauty, local vegetation, sweeping bunkers and a host of challenging features crafted by master designer, Tim Cate. Once you've finished a relaxing day on the course, you can also look forward to dining at The Forest restaurant. Great golf and great food make living at Cape Fear National a classy experience.
There's more to Cape Fear National than just golf. Water formations and natural views of the surrounding area adorn the homesites being offered here, with properties starting at $120k. Looking for some variety in your homebuying experience? Homeowners can look forward to a selection of home packages ranging from the $500k – $800k range. You can choose a customized floorplan from any of Brunswick Forest's 12 builders; ARC approval is the only thing that's needed to start your new dream home.
Cape Fear National is one of the most exclusive areas at Brunswick Forest. Homesites with up to half an acre of property and private backdrops, are currently available. There is no time like the present to take advantage of these new property releases! Contact one of the Brunswick Forest Sales Executives for more detail at (866)831-8382.