NEW NEIGHBOR SPOTLIGHT: THE MEISNERS
April 26, 2015
Brunswick Forest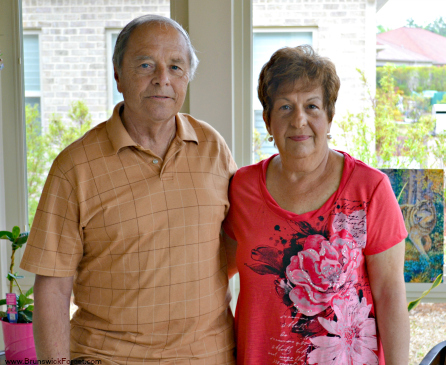 Bob and Mary Ann Meisner moved to Brunswick Forest from Bayside, New York this past fall. Prior to selecting Brunswick Forest for the location of their retirement home, The Meisners looked all over North Carolina, from Asheville to the coast. "We really liked the amenities at Brunswick Forest," says Bob. "And everyone is so friendly here."
Mary Ann, a retired secretary, and Bob, a former Verizon and FAA employee, enjoy Brunswick Forest's close-knit atmosphere and the sense of community they have with their neighbors. Bob enjoys a weekly lunch with his Villamar Men's Group, and Mary Ann looks forward to her monthly women's club meetings. "There are a ton of things to do," says Bob. "If you want to do something you can, if you don't, you can just relax and read a book."
The Meisners agree that having close access to medical care was important for them when choosing a community for relocation. With The Villages' offices for New Hanover Regional Medical Center and Wilmington Health, they can be assured that quality healthcare is just moments away from their doorstep.
The Meisners are happy with their decision to move to Brunswick Forest and are looking forward to enjoying their first summer here. "It's so peaceful here," the couple says. "Living here is like being on vacation!"
Welcome to the neighborhood, Bob and Mary Ann!
888.371.2434
www.BrunswickForest.com