NEW NEIGHBOR SPOTLIGHT | SUSAN AND MARC DE MALEINGREAU
April 22, 2016
Brunswick Forest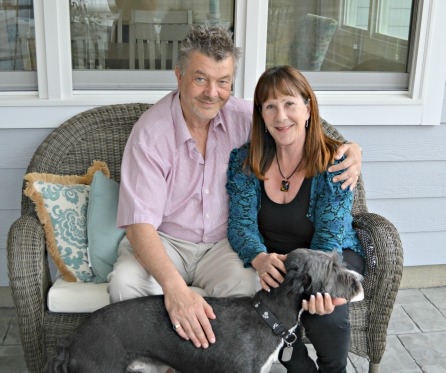 Susan and Marc De Maleingreau are two of Brunswick Forest's international residents, having moved to the community this past September from Switzerland. Susan is an American who lived in both California and Colorado before moving to Switzerland in the early 1990s to teach English and to work as an aerobics and movement instructor at a psychiatric hospital. Marc is a native of Belgium, and he also lived and worked in Switzerland when the two met 10 years ago. The couple made the move to the States with their beloved dog, Milo—a friendly and loveable Border Collie/terrier mix who takes his commands from his owners in his native French language.
IN SEARCH OF SUNSHINE AND A LOWER COST OF LIVING
Susan and Marc wanted to relocate for their retirement in order to escape Switzerland's high cost of living and long, gray winters. A Google search led them to coastal North Carolina with its mild climate, low cost of living and long summer season. From there, they quickly discovered the award-winning community of Brunswick Forest. Susan and Marc were drawn to all of the community's opportunities for socialization. With more than 50 resident-sponsored clubs, group activities, fitness classes and neighborhood socials available to them, the couple knew that it would be easy to meet new friends in their new home.
A CONVENIENT AND ACTIVE LIFESTYLE
Since moving in, Marc and Susan have taken full advantage of the active lifestyle enjoyed by residents of Brunswick Forest. Marc is vice president of the Brunswick Forest Fishing Club and is busy planning upcoming fishing expeditions for his 47 fellow club members. He is also learning how to golf, and uses the Cape Fear National driving range for practice. Susan loves the group fitness classes at the Fitness and Wellness Center—sometimes even enjoying back-to-back classes—and is also a member of the bowling league. Both enjoy the easy access to shopping and dining that Brunswick Forest provides with The Villages at Brunswick Forest.
Bienvenue, Marc and Susan! We're so glad you chose Brunswick Forest!
888.371.2434
www.BrunswickForest.com