New Hanover Regional Medical Center
February 28, 2019
ISWebmaster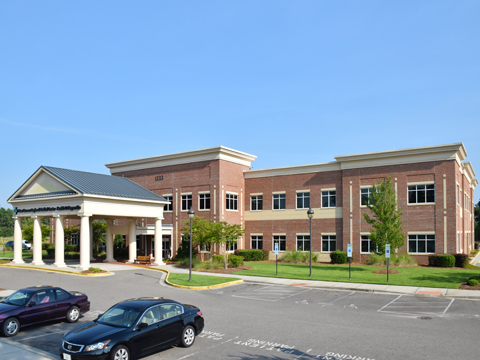 When thinking about the cutting edge of healthcare, New Hanover Regional Medical Center is top of mind. We're proud to share our front yard with their state-of-the-art medical center. They provide care through every stage of your life. In southeastern North Carolina, you can find the treatment and care you need by visiting one of NHRMC's hospitals, outpatient centers, emergency services or physicians. They all work together in achieving incredible and seamless healthcare.
In May of 2017, NHRMC was a recipient of the Women's Choice Award as one of America's 100 Best Hospitals for Patient Experience. "We are proud of our commitment to keeping patients at the center of everything we do. This award highlights the dedication of our physicians, nurses, staff and volunteers in ensuring our patients receive exceptional care throughout their treatment," said NHRMC President and CEO John Gizdic. – https://www.nhrmc.org/about/news/2017/05/womens-choice-patient-experience-award
In May of 2018, New Hanover Regional Medical Center was recognized by Forbes as one of America's Best Employers of 2018. With over 7,000 employees, 740 physicians on medical staff and 700 volunteers staffing multiple campuses they are one of the largest employers in southeastern NC. "Over the years, we have continually put a focus on what we can do to promote employee development, involvement and overall well-being," said Gizdic.  "Our employee fitness programs, healthy community wages, and efforts to keep benefit costs low are part of it.  But I believe this recognition is also a testament to how engaged the team is in continually advancing the care we provide, not only for those who walk through our doors, but also for those we support through our efforts in our community." – https://www.nhrmc.org/about/news/2018/05/forbes-names-nhrmc-one-of-top-employers-in-america
Their Partners: We are proud to be affiliated with these organizations that help us make health care better for our community:
We are also a teaching hospital site with residency programs affiliated with UNC-Chapel Hill School of Medicine.
Their mission:
As a public, not-for-profit healthcare system, we offer care to everyone who needs it, regardless of his or her ability to pay. New Hanover Regional Medical Center provides more than $145 million a year in charitable uncompensated care, often to those who would not otherwise have access to health care. We do this without local tax support.
New Hanover Regional Medical Center is nothing short of a fine option for your healthcare.