NEARBY NIGHTLIFE
November 14, 2014
Brunswick Forest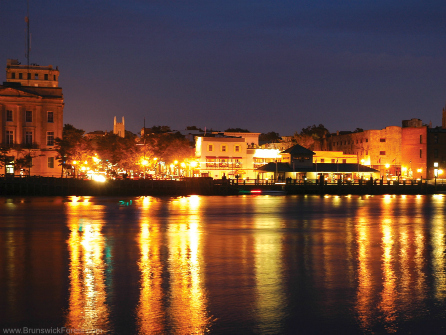 Brunswick Forest, with its prime location in the Town of Leland and just minutes from downtown Wilmington, is a great place to live for people who love the nightlife. Just a few minutes from your doorstep, you can experience fine dining, wonderful live theater, independent film screenings and enjoy cocktails at both casual and upscale bars and pubs.
THE FOREST
Cape Fear National's restaurant, The Forest, offers both fine dining and casual meals prepared by Chef Randall. The Forest also hosts fantastic social events like holiday parties for residents, karaoke, and monthly wine dinners.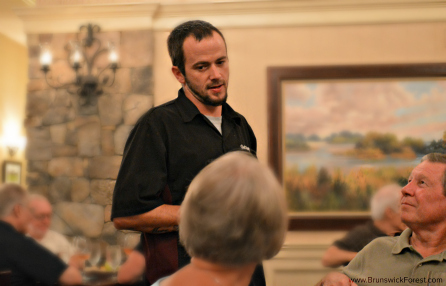 WILLOUGHBY'S
Willoughby's is one of Leland's newest bars. Located, less than a mile from the entrance to Brunswick Forest, this bar offers live music and weekly trivia nights.
THALIAN HALL
Dowtown Wilmington's Thalian Hall is the home of live theater and musical performances. This historic venue also shows independent films during the weekdays as part of its Cinematique program.
THEATRENOW
Wilmington's only dinner theater venue, TheatreNOW is a peforming arts complex that features weekend dinner theatre, children's programming, a Sunday brunch, movies, comedy and live theater.
888.371.2434
www.BrunswickForest.com