Mother's Day 2019
May 10, 2019
ISWebmaster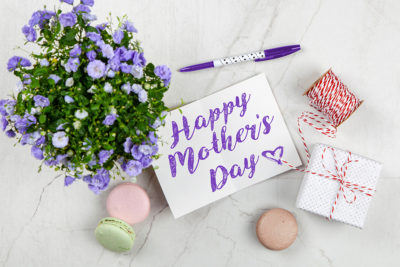 Nobody loves their children quite like a mother. Mother's Day is a special occasion, because you get to repay Mom for all the great things that she does. Brunswick Forest has plenty of residents who are mothers and grandmothers, and we value every single one of them. Did you know that the roots for Mother's Day go back as far as ancient Greece and Rome? Despite it being highly commercialized today, this holiday has been celebrated for far longer than you might expect.
Ancient societies would often give reverence to the concept of motherhood and all that it entails. Originally designed to give praise to the Goddesses of mothering, Rhea and Cybele, the more modern precedent for Mother's Day started in the United Kingdom. "Mothering Sunday" as the holiday came to be known, was an event where people would return to their mother church for a special service during Lent. Over time, the meaning behind the holiday shifted as it became more secular. Soon, children would begin to shower their mothers with various tokens of appreciation, which has become the gold standard ever since.
In the United States, Mother's Day traditions date back to the 19th century. Before the Civil War, influential figures like Ann Reeves Jarvis helped to start work clubs for mothers. Through those clubs, she taught local women how to better care for their children. During the division of the Civil War, Jarvis also helped to organize "Mothers' Friendship Day," to unite former soldiers together for reconciliation.  Later down the line, other figures such as Julia Ward Howe, Juliet Calhoun Blakely and Anna Jarvis would also become pioneers. Anna Jarvis, the daughter of Ann Reeves Jarvis, helped to organize the first official Mother's Day in May of 1908. Ann's event was highly successful, and soon advocated for it to become added to the national calendar. President Woodrow Wilson finally made Mother's Day an official holiday in 1914.
Mother's Day is celebrated worldwide, but the traditions of how it is celebrated varies depending on the culture. Most will advocate for buying gifts, cards, or treats as tokens of appreciation. But really, showing love for your mom can come in a variety of ways.
This weekend, regardless of how you choose to show it, Brunswick Forest encourages you to spend some time with mom if you can. Take her to see a movie, invite her to a meal at The Forest Restaurant at Cape Fear National or walk together on the many paths through our community. Put aside a moment to go shopping at The Villages, browse downtown Wilmington or maybe head to the beach. There are dozens of ways to make this Mother's Day a special one. You can check out an extensive list of local events here: http://bit.ly/2IUHGaD