Monday Blues – Fight your Monday Slump with Brunswick Forest Activities!
January 8, 2018
Beth Burgee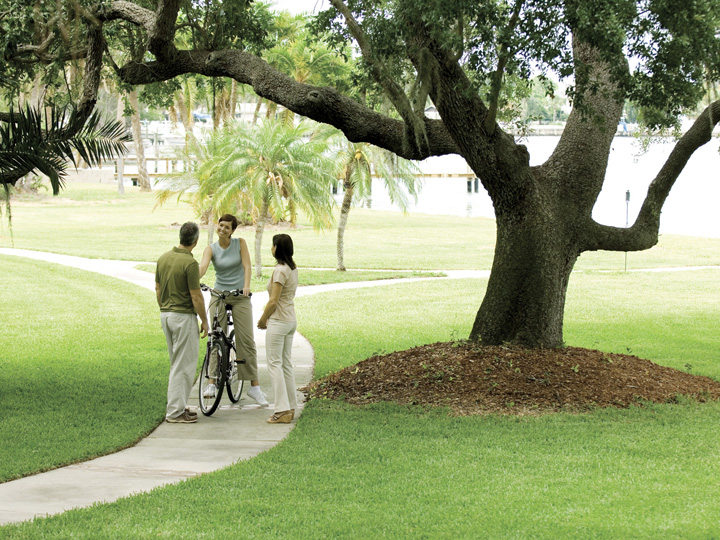 Fight your Monday slump by taking advantage of all the activities going on in Brunswick Forest! On any given day, our community has a plethora of different opportunities to get you out of the house and back into the community! Between our ever-changing wellness classes and offerings, Brunswick Forest based clubs, an award-winning golf course and more than 100 miles of paved and unpaved walking and biking trails, we're confident that we have the cure for those Monday blues.
Fitness & Wellness Center:
The Fitness & Wellness Center at Brunswick Forest offers daily fitness classes that vary from an hour long, beginners Sunrise Stretch that brings a mellow start to the day by increasing blood flow, circulation, & flexibility with gentle stretching on a mat; to an intermediate-level Circuit Charge class with intense low or high impact cardio and strength training.
Interested in signing up for a class to kick start your Monday? Check out their full schedule here.
Resident Sponsored Activities and Clubs:
Looking to get more involved with other residents that share your same interests? Also happening everyday of the week are tons of different resident sponsored activities! Brunswick Forest clubs are constantly growing and expanding their reach. Find the one that best speaks to you! Start the new year off with a new hobby or craft. Clubs range from a ladies bridge group, to the fishing club, woodworking club and line dancing! Want to get a group together and start your own club? Mailyn Carignan at The Fitness & Wellness Center can help you get started!
All Resident Sponsored Activities for the month of January can be found here.
Cape Fear National:
With one of the regions most celebrated courses right here in our back yard, it's hard not to include this in the list of activities to keep you busy on a Monday afternoon (or any day for that matter.) Consistently singled out for its quality of play, Brunswick Forest's Cape Fear National now offers touchscreen GPS golf carts to provide you with built-in connectivity. After you've finished up on the links, check in at The Forest for excellent service and delectable cuisine.
Browse our carts newest features, bought to you by the Precedent i3.
Check out The Forest menu and event schedule here.
Walking & Biking Trails:
What is a list of activities in Brunswick Forest without including our most active asset! Our community offers more walking and biking trails than any other community in the Wilmington area! Brunswick Forest offers a network of more than 100 miles of paved and unpaved walking and biking trails that connects all of our various neighborhoods to all the amenities, parks and natural areas found throughout the 4,500-acre reserve.
Check out one of our favorite nature walks this Monday! Beginning in Annsdale Park, this picturesque trail meanders across the 343-acre, boot shaped natural area in the heart of Brunswick Forest, with a 4-mile loop of paths circling it.
Whatever your activity of choice may be, be sure to make the most of your day with us here at Brunswick Forest!
866-831-8382
www.brunswickforest.com